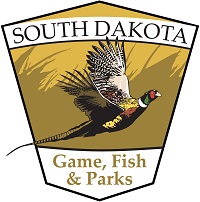 Game, Fish and Parks' The Outdoor Campus-West invites kids, families and adults to "Glow Crazy" from 5:30 – 8 p.m. on Friday, Oct. 25, for their annual Halloween Hike.
"We have a lot of great activities for all ages. There will be indoor activities and games plus campfire treats and storytelling," said Chad Tussing, director of The Outdoor Campus-West.
There is no charge to attend and pre-registration is not required.
Attendees are encouraged to wear costumes, but also need to be mindful of the weather. Special 'long-leg' and 'short-leg' hikes are planned for both the younger and older crowds. A special feature at this year's event will be a classroom filled with glow-in-the-dark activities and games where attendees can "Glow Crazy."
The Outdoor Campus-West is located at 4130 Adventure Trail and is open to the public seven days a week with no admission fee.
For more information about The Outdoor Campus-West, go to www.outdoorcampus.org and click on 'Rapid City.' Or call The Outdoor Campus-West at 605-394-2310.
Logo courtesy South Dakota Game, Fish & Parks