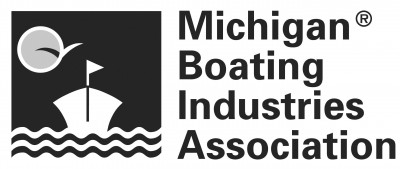 Registration is open for the Michigan Boating Industries Association's 2013 Recreational Boating Educational Conference (RBEC), a two-day event dedicated to the education and advancement of the marine industry, held December 4 and 5 at the Radisson Hotel in Lansing, Michigan.
RBEC is the only conference dedicated to Michigan's marine industry, which has a $7.4 billion economic impact to the state of Michigan.  Boat dealers, marina operators, harbor masters, retailers, and service providers attend each year for the educational and networking value RBEC offers.
Top-named speakers from across the country will address Michigan's marine industry, offering information on industry trends, sales and marketing development, the Affordable Care Act, social media and more.
Special consultation sessions will be an opportunity for marina facilities to schedule private meetings with the permitting specialists from the U.S. Army Corp. of Engineers and the DEQ, to discuss dredging or development plans for next spring.
"Our members value the opportunity to learn from experts and from each other at RBEC," said Nicki Polan, MBIA executive director.  "RBEC is also an opportunity to network and recognize our award recipients, and our annual meeting offers an association update and election results."
Offering both a dealer and marina track, MBIA expects more than 100 attendees.  For a complete RBEC program guide and registration materials, visit www.mbia.org or call the MBIA at 734.261.0123.
Logo courtesy Michigan Boating Industries Association