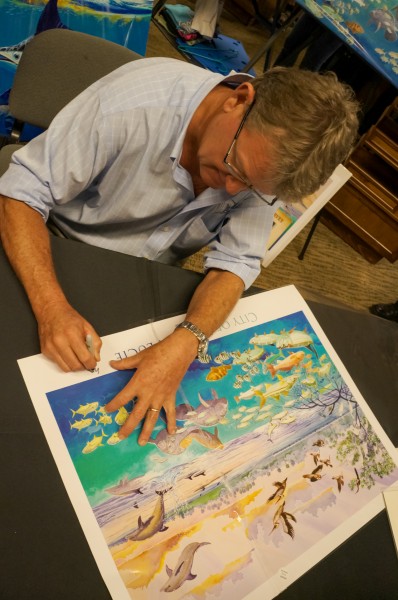 The hardest working man at the upcoming Fort Lauderdale International Boat Show, October 31-November 4, just might be marine wildlife artist Guy Harvey.
Returning for his 27th show as an exhibitor, Harvey initially sold his iconic marine artwork from a small booth at the Fort Lauderdale show as a young, struggling artist.
As for the 54th edition of the Fort Lauderdale International Boat Show, Harvey will be at his regular post in the main entrance tent meeting fans and signing merchandise from Thursday through Sunday.
Featured will be more than 500 items including new Guy Harvey original artwork, an expanded collection of ladies sportswear, Tervis Tumblers, fine jewelry, and a wide variety of clothing, including the ever-popular Ts.
It¹s anticipated some 2,000 visitors will take home a Guy Harvey personal autographed item.
Image courtesy Guy Harvey