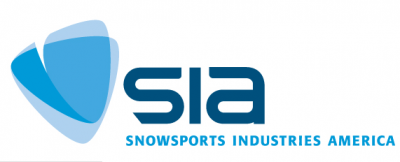 SnowSports Industries America (SIA), the snow sports industry's member-owned trade association recently unveiled plans for a new addition to the 2014 SIA Snow Show (Jan 30-Feb 2) dedicated to the unsung hero of the snow sports world – small, hand-crafted ski and snowboard manufacturers. The Snow Show's new exhibit called CRAFT @ SIA will create a hub of unique design and innovations that fuel the snow sports industry.
"'Craft' is a great term for these brands. Just as craft beer brewers are known for their small batches, attention to detail and unique offerings – the same can be said for smaller ski and snowboard manufacturers," commented David Ingemie, SIA president. "It's definitely an influential segment that we've wanted to include in the Snow Show and get more involved within the industry for years," added Ingemie.
Craft brands or independent, smaller ski and snowboard manufacturers represent about 5 percent of the hard goods market.
"When looking at the market as a whole, these brands are a small percentage, but their influence is felt throughout the industry as they're willing to innovate and customize their products based on customer feedback," commented SIA's Research Director Kelly Davis.
The SIA Snow Show plans to showcase dozens of ski and snowboard brands in the new CRAFT exhibit area — one brand is Big Wood Ski.
"As part of the boutique ski industry, it's great to see SIA acknowledge the importance of small ski boutique companies." added Bex Wilkinson, PR/sales rep for Big Wood Ski.
Notice Snowboards will exhibit for the first time at the Snow Show as part of the CRAFT @ SIA in 2014.
"Since the launch of our company, we have wanted to be involved with the SIA Snow Show. It's important for us to check out what's happening within the industry and get the exposure SIA offers for our boards," said Lauren Ellingson, co-founder of Notice Snowboards.
Other brands that will be featured in the CRAFT @ SIA include RAMP Sports, Marhar Snowboards, L2R Snowboards and more to be announced.
Snowboard and ski companies interested in participating in the CRAFT display should contact: Chris Semon, Director of Membership at [email protected].
The annual SIA Snow Show is where influential and visionary snow sports brands connect with leading retailers, resorts and media to unveil their latest innovations, exchange ideas and build solid relationships that shape the industry.
Member-owned, industry-inspired and dedicated exclusively to snow sports, the 2014 SIA Snow Show is scheduled for January 30-February 2, 2014 at the Colorado Convention Center in Denver followed by the On-Snow Demo/Ski-Ride Fest at Colorado's Copper Mountain Resort from February 3-4, 2014. For more information and updates on the 2014 SIA Snow Show, please visit SIAsnowshow.com.
Logo courtesy SnowSports Industries America