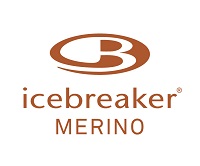 Icebreaker, the New Zealand company that pioneered the outdoor merino wool apparel category, announced today that Mark Koppes has joined its team as the company's VP of Product.
"Mark is an outstanding leader with deep apparel experience," says Jeremy Moon, Founder and CEO of Icebreaker. "He also has fantastic experience in the outdoor industry and multi-brand online experience. Mark is a real Icebreaker and the perfect person to take Icebreaker's product to the next level."
In this executive leadership position, Koppes is responsible for developing and directing Icebreaker's global product design strategy, with an emphasis on design evolution to make Icebreaker even more distinctive and desirable while retaining functional excellence.
Koppes comes to Icebreaker with more than 28 years experience in retail, online and wholesale channels in the sports and outdoor industry. Most recently, Koppes was Vice President Merchandising & Planning, at Backcountry.com where he worked with over a 1,000 brands. Prior to that, Koppes was with Columbia Sportwear where as Vice President, Apparel he was responsible for product process and managing the brand. Koppes was with Nike for fifteen years previously where – in his final position as General Manager Apparel – he led the design, merchandising and development in both men's and women's performance apparel.
"I'm joining Icebreaker because I think it's an amazing brand with tremendous potential. I love the product creation process and having the opportunity to be a part of that process at Icebreaker is extremely exciting. A premium brand making premium product from a renewable resource – in my mind it couldn't get any better than that!"
Logo courtesy Icebreaker