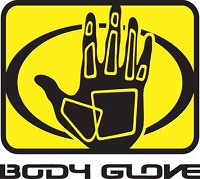 Body Glove International is proud to announce their newest sales representative, Kevin Krohn. Kevin will be handling Body Glove's SUP gear along with their 3T Barefoot and Eco Zero Footwear lines for California and Nevada.
Kevin is an all around water person, he has surfed for over 30 years, competes in stand up paddle races, paddle surfs and is an avid scuba diver and boater. When water freezes over you can find Kevin snowboarding or cross training in the Sierras.  Kevin attended Florida Atlantic University and brings a professional sales background to Body Glove. He strives to create retail partnerships, providing shops with exactly the right products, support and advice.  Kevin will also be hosting clinics to give a positive spin on key selling points helping retailers be successful.
"We are excited to welcome Kevin as our new sales rep in California. He brings a deep understanding of the Stand Up Paddle community and possesses great relationships within that community that will help further Body Glove's support of Stand Up Paddling," states Body Glove Footwear's CEO, John Chenciner. "We are anxious to work with Kevin to grow this territory and help our retailers be as successful as possible,"
Together with Body Glove's team of surfers including Jamie O'Brien, Zeke Lau, Garrett McNamara, Dave Wassel, Matt Becker and Stand Up Paddle standouts Mo Freitas (2013 rookie of the Year) Kevin will further enhance the brand and maintain the company's integrity that has lead Body Glove to celebrate its 60th year as a family owned and operated business.
For more information on Body Glove athletes and products go to www.bodyglove.com and for daily updates visit www.facebook.com/bodyglove.
Logo courtesy Body Glove International