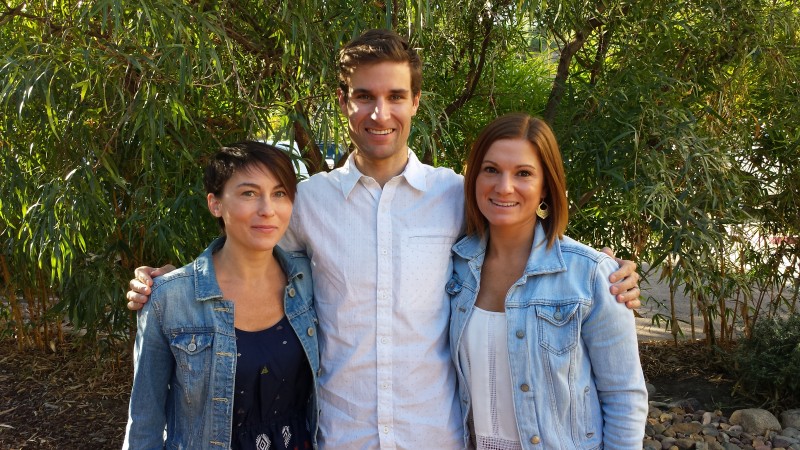 Outdoor Sports Marketing hired three team members as the foundation of a new business structure focusing on the Apparel and Accessory category.
The new OSM Apparel and Accessory team brings together years of experience at sales, retail, merchandising, inventory management, design, and marketing.
"We couldn't have done this restructuring without the strength of our current team or the faith and support of our retailers and vendors," said Rion Smith, co-owner of OSM. "That being said, OSM's new additions are elevating our business to an unprecedented level of expertise and service."
Lisa Brown joins the OSM team after 14 years of buying, inventory management, and merchandising at Snowshoe Mountain Resort, an Intrawest property. At Snowshoe, Lisa purchased across virtually all categories for 13 store locations, earned her Six Sigma Green Belt certification, improved operational practices, and significantly raised the standard of merchandising.
Lisa's knowledge in these areas will make her an invaluable asset to her customer's business planning as she drives sales in Alabama, Mississippi, Tennessee, and Western North Carolina for prAna and SmartWool.
"We are thrilled to have Lisa on our team. She immediately impressed me with her professionalism, communication skills, and follow up," said Rion Smith, co-owner of OSM. "Lisa will challenge us to be better at what we do, and how we do it."
Todd Hancock first developed his retail skills at Great Outdoor Provision Co before joining the Sales Representative side of the business for First Ascent Sales and The North Face. Todd's ability to manage an extensive portfolio with professionalism and passion made him an ideal candidate. Applying his unique drive to his personal endeavors as well, Todd is an accomplished athlete who resonates and speaks credibly to the adventurous side of the Outdoor Industry.
Todd will focus his efforts as Territory Manager for North Carolina, Virginia, and West Virginia for prAna and SmartWool.
"It will be a pleasure to work together with Todd and realize the success I know our accounts are capable of," said Kyle McDonald, OSM's team lead for hardgoods and footwear in the same territory. "Todd's experience and hard-earned trust with accounts gives him an exciting head start in his new role with OSM."
Jessica Primer rounds out the Apparel and Accessory team having honed her sales skills with Gravis, Burton Footwear, and Scott in a previous career. Jessica brings a unique perspective and fresh set of eyes to our industry after working the past nine years as a Project Lead for a national interior design firm. Even while working full time in design, Jessica maintained part time sales rep duties and worked merchandising, floor design, and sales training to stay engaged in the Outdoor Industry.
Based in Wilmington NC and passionate about both the water and mountain lifestyles, Jessica is well positioned to advance the prAna and SmartWool business in South Carolina, Florida, and Georgia.
"Jessica's positive and professional energy, coupled with her knowledge of design and merchandising, make her a valuable addition to the OSM team," said Cullen Mann, OSM team lead covering SC, FL, and GA for hardgoods and footwear brands.
For more information about OSM's recent restructuring and new team members, please visit our blog posts or contact co-owner Nolan Davis at 866-893-8676. The entire OSM team may be reached via our contact page.
Logo courtesy Outdoor Sports Marketing