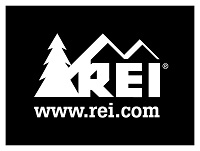 Whenever and wherever outdoor enthusiasts need products or information about the activities they love, REI is ready to provide its legendary expertise and knowledge. That's especially true with the leading retailer's apps—the REI Shopping app and REI Snow Report.
A reflection of REI's popular mobile presence, the company recently won the "Best Mobile App for Ecommerce/Retail" at the 2013 Digiday Mobi Awards. The awards honor overall excellence and breakthrough innovation in mobile media, marketing and advertising.
Praised by users, the apps have always rated above four stars in the iTunes App store and on Google Play. Among the most popular in their categories, the apps have had tremendous growth in the number of downloads this year.
Getting shoppers outdoors faster
Available for free, the REI Shopping app is packed with features, such as:
*   Quick access to a huge selection of top-brand gear and clothing
*   Annual member dividend information
*   Store availability – Find products at a nearby REI store and have items shipped for free to any REI
*   Product scan – From inside any REI store, scan product barcodes to view product information and customer reviews, and add items to a wish list
Skiers and snowboarders can make the most of their time on the mountain with the REI Snow Report. Also available for free, the app lets users:
*   Get up-to-the-minute snow conditions and weather forecasts for resorts worldwide
*   Hand pick official feeds and webcams for favorite resorts
*   Receive push notifications of new snow and when conditions are at their peak, such as snow depth at the base and top of the mountain
*   Share ski resort details with friends on Facebook and Twitter
Deloitte Digital, a full service agency that creates digital experiences, partnered with the outdoor leader to ensure REI apps are easy-to-use with functionality and features needed to support an active lifestyle.
Learn more about the REI apps.
Logo courtesy of REI