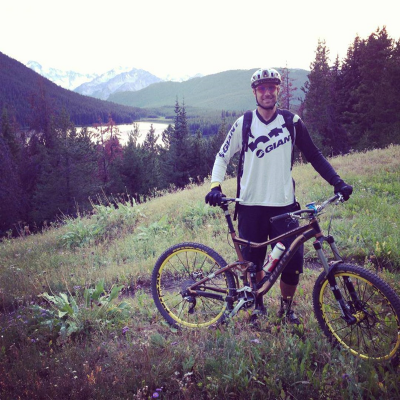 AVEX, innovator of travel mugs and water bottles for sport and outdoor enthusiasts, adds to its growing team of athletes with the addition of Jeff Lenosky, one of mountain biking's freeride innovators and legends in the sport.
Lenosky's career has included downhill racing, trials, cross-country riding, and everything in between. A pioneer of urban riding, Lenosky – nicknamed "J.Lo" – holds the world record for the world's highest bunny hop on a mountain bike at 45.5 inches. Lenosky is a two-time North American Trials Champion and nine-time medalist at NORBA Nationals, and took second at Ray's Oddball MTB/BMX Competition in 2009. He currently competes in events and performs freeride demonstrations worldwide.
"I'm stoked to represent AVEX in the cycling world," said Lenosky. "The products are incredibly innovative, and I'm looking forward to progressing with their support."
Lenosky also works on product design with hardgoods sponsors and claims a signature frame and pedals developed with his design input. The freeride innovator also uses his expertise to design and construct and organize mountain biking courses and competitions around the globe. AVEX joins sponsors Shimano (Saint), Pro Components, Fox Racing Shox, Teva, Giant, Mavic, Maxxis, Bell Helmets and Skull Candy in supporting Jeff's two-wheeled endeavors.
For more information on AVEX, please visit: www.avexsport.com.
Image courtesy of Verde PR & Consulting