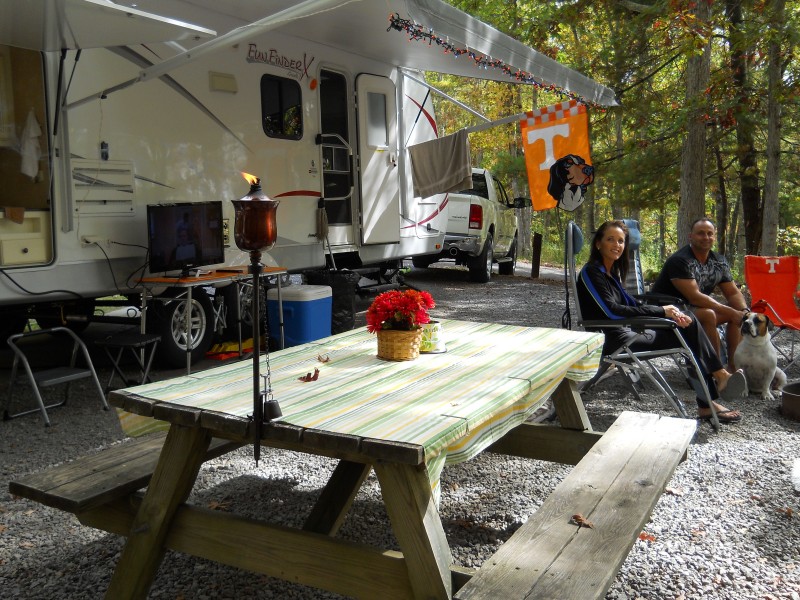 Pipestem Resort State Park's new camping reservation policy begins Nov. 1, 2013. Reservations for campsites at Pipestem will be accepted online, by telephone, and by mail one year in advance from the first day of each month, according to Paul Redford, district administrator for West Virginia State Parks.
"It's more camper-friendly," Redford said. "Today's RVer and tent camper wants the security of a reserved site, particularly at Pipestem. The park's popularity keeps the campground busy; however, some campers may not take a chance of finding a site without a reservation."
Redford calls the online reservation system, combined with the ability to make reservations a year in advance, online or by phone, "a good change."
Prior to the Nov. 1 reservation policy change, campers could begin making reservations in mid-February via a mail-in process, followed by a phone-in and call-in process. Postcards have been mailed to previous park visitors who use the campground facilities that changes are occurring. The notice is also posted on www.wvstateparks.com, under "Special Notices."
To reserve online, follow the prompts on the "Online Reservation" tab at www.pipestemresort.com.   Lodge rooms and cabin rentals also can be made using the online service.  For more information call 304-466-1800.
Image courtesy West Virginia Division of Natural Resources