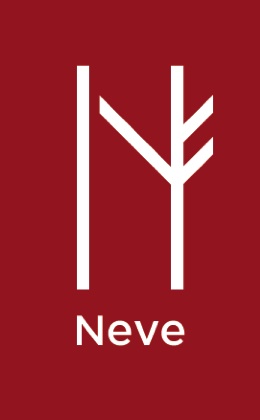 Neve Designs today announced that co-founder and CEO, Tom Irvine, will be stepping away from day-to-day operations at the Boulder headquarters to pursue a new opportunity.
Irvine will continue to be a co-owner of the outdoor and lifestyle knitwear brand, and will assume an advisory role with a focus on strategic initiatives for the company.
"I am a builder at heart," said Tom Irvine, CEO of Neve Designs.  "The challenge of taking a fledgling company and nurturing it from its infancy into something great, big and wonderful is what called me to Neve so many years ago.  From finance and design, to staffing and distribution, Neve is in a great place right now. I can confidently leave the day-to-day running of the company in the capable hands of my successor and move on to the next challenge in my career. "
Stepping into the role of General Manager is industry veteran, Doug Saunders. Having held management positions at many of the ski and outdoor industries' preeminent organizations, Saunders will oversee general operations within the company and leverage his decades of experience and expertise to continue Neve's current growth trajectory.
"Having been a part of several great rides with other brands, I am excited by Neve's solid foundation and look forward to a dynamic future", stated Saunders.
Joining Neve in the new position of Director of Merchandising and Development, is longtime sports apparel specialist, Kate Saunders. Ms. Saunders will spearhead design, merchandising and development efforts for all Neve collections. Neve's signature style will further benefit from the creative focus that Ms. Saunders has developed over the course of her career.
Logo courtesy Neve Designs