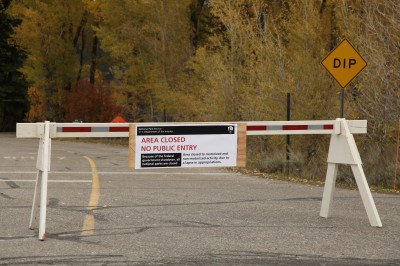 National parks that were closed due to the federal government shutdown more than two weeks ago have started to reopen following Wednesday night's budget deal and the President's subsequent approval of the agreement on Thursday morning.
Along with employees at national parks, the hundreds of thousands of people who work at museums and monuments were informed by the White House budget office to be prepared to go back to work today, October 17.
According to an article posted by the Chicago Tribune, officials at Yosemite National Park announced that it was open as of Wednesday evening, immediately after Congress approved that deal that ended the shutdown.
"We are excited to reopen and welcome visitors back to Yosemite," Park Superintendent Don Neubacher said in a statement. "Autumn is a particularly special season to enjoy Yosemite's colorful grandeur."
Most employees were furloughed during the shutdown, other than those who were necessary for the immediate maintenance of the parks.
Employees at national parks as well as the people who had planned vacations to visit them were out of luck for the 16 days of the shutdown, encouraging a number of people to organize protests all over the country. Protests were held at Zion, Yosemite, Acadia, and the Grand Canyon, to name a few.
Dean Cook, manager of the Zion Park Inn, told the New York Times that he lost about $19,000 in business in the first week of the shutdown.
On Wednesday evening, the Great Smoky Mountains National Park reopened and was bustling with employees who helped welcome visitors.
"I love being able to share this place with visitors," Park Ranger Lynda Doucette told USA Today. "It is just a remarkable resource and just a fabulous place in which to explore. And for me, hiking in the Smokies—there is no better place to be."
Image from Daniel Schwen on the Wikimedia Commons