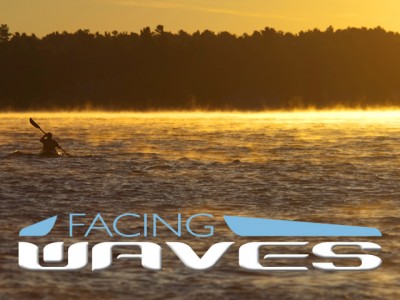 Heliconia is reaching out to tourism boards, outfitters and brand managers interested in gaining international exposure through Facing Waves–North America's only paddlesport series which airs on Outside Television
Heliconia, a leader in outdoors TV and WebTV production and distribution, presents tourism partners and brand managers with an opportunity to promote their regions or pro teams – through a dedicated TV show on Outside Television with professional photography and the largest social media network in the paddlesports industry.
Facing Waves is an adventure travel TV series that showcases top paddling destinations around the world; telling the story of the region and people of the area. Entering its third Season, Facing Waves is North America's only paddlesports TV series featuring sea kayaking, stand up paddling, canoeing, rafting, and whitewater paddling. Each 30-minute episode is broadcast into 8 million US homes through Outside Television—a TV network that reaches one of the most sought after demographics in the adventure travel world: active, affluent, and educated professionals who love traveling and the outdoors. Along with Outside Television, Season 1 and 2 of Facing Waves are also broadcast in Brazil and all Latin American countries via Spanish translation.
Destinations explored on the show are also promoted through Heliconia's social media network of avid paddlers, which includes 50,000 YouTube subscribers with over 15 million views, 51,000 Facebook fans, and 8,000 Twitter followers.
"Facing Waves is helping bring paddlesports into the mainstream through TV," says Heliconia President and Facing Waves guest host, Ken Whiting. "As well as helping grow paddlesports in general, this series shows viewers the world of excellent paddling destinations waiting to be explored."
We would love to hear from you if you are an outfitter, tourism board, or brand manager with team members on paddling expeditions or trips that deserve to be highlighted through national exposure.
Facing Waves airs weekly on Outside Television.
To watch the show's trailer and learn more about the series visit: www.facingwaves.com or watch a segment:
Logo and video courtesy Heliconia