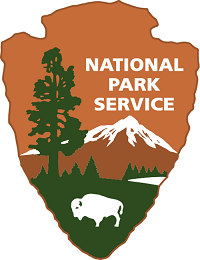 Biscayne National Park joins other national parks and federal agencies in returning to normal operations and welcoming visitors back following the closure that was in effect since the first day of October.
Visitors may access the Dante Fascell Visitor Center and Museum during regular hours and public areas of the park immediately while facilities and other public services are brought back online. Elliott Key harbor and campground remain closed and boat tours and rentals are unavailable since Biscayne National Underwater Park, the park's sole concessioner, has ceased operations.
The park is proud to be a member of the community, contribute more than $34.3 million to the local economy, and support 422 jobs in the local area. The economic impact of closing the park for 16 days has been extremely tough on gateway communities, local businesses, neighbors, and park partners.
"It is great to be back at work, serving the American people and welcoming visitors to Biscayne National Park once again," said Superintendent Brian Carlstrom. "We hope to see all of you again soon."
Free public transportation to Biscayne and Everglades National Parks from the City of Homestead will be available on weekends this winter from January through April. The popular Homestead community trolley service will add the national parks to its weekend routes. Riders will be able to enjoy guided tours and direct routes from downtown to the national parks. The park looks forward to the opportunity to provide neighbors, friends and worldwide visitors with much needed public transportation to access the wonders of Biscayne and Everglades National Parks!  The Homestead Trolley to the National Parks is a partnership between the city and the parks.
For additional information about the park, visit www.nps.gov/bisc. For regular updates from the park "like" us on Facebook at www.facebook.com/biscaynenps, or follow us on Twitter at www.twitter.com/biscaynenps.
Logo courtesy National Park Service