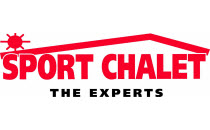 Specialty sporting goods retailer offers PADI certification courses among fall in-store line-up
This fall, aspiring scuba divers can reach their personal goals of exploring the undersea world by enrolling in PADI (Professional Association of Diving Instructors) courses at any of Sport Chalet's 48 indoor PADI Five Star Dive Centers. With more than 50 years in the dive industry, the specialty sporting goods retailer offers everything from the proper gear, to hands-on instructional courses with on-site PADI Instructors who are trained to take you through each step of your scuba certification.
This season, aspiring divers can choose to enroll in any of the nine different PADI courses available at Sport Chalet's 48 five-star training locations, 32 of which have training pools onsite. With access to more than 500 PADI Professional Leadership Staff employees, consumers can start the New Year enjoying underwater adventures that vary by skill level, such as: Discover Scuba® Diving, Open Water Diver, Advanced Open Water Diver, SCUBA Tune-Up, Dive Theory Online, Digital Underwater Photographer, Enriched Air Diver, Instructor Development Course and Divemaster.
"Our long-term partnership with PADI has enabled us to engage consumers in the sport of scuba diving through services that go beyond the traditional role of an equipment provider," said Craig Levra, Chairman and Chief Executive Officer of Sport Chalet. "Our Sport Chalet PADI Five-Star Dive Centers throughout California, Nevada, Arizona and Utah collectively certify more divers than any other dive center in the country. This showcases the consumer demand for convenient access to our knowledgeable diving experts and proper training, while demonstrating the success of our comprehensive scuba offerings."
Sport Chalet invites new divers to get their PADI certification in just a few simple steps:
Develop an understanding of the basic principles of scuba diving with PADI eLearning—a flexible at-home online study program
Learn everything from setting up your scuba gear, to how to easily get water out of your scuba mask in a series of confined-water dives with a Sport Chalet PADI Instructor
Conduct four open water dives with your instructor to fully experience the underwater adventure scuba diving
To help you obtain your PADI Open Water Diver certification or to advance your existing level, Sport Chalet offers a variety of scuba services, including on-site group classes and one-on-one training for those who require special accommodations to complete the scuba certification program. For divers looking for an easy and safe way to travel, Sport Chalet offers multi-day, single-day and half-day weekend scuba boat charters conducted by PADI-certified Sport Chalet Experts.
Whether renting or purchasing, Sport Chalet is a one-stop shop for quality equipment and care, including custom wet and dry suits, prescription lenses for masks, a state-of-the-art repair center and cylinder hydrostatic testing.
For more information on Sport Chalet's fall PADI educational programs or any of its scuba services, visit SportChalet.com/Dive-Scuba. For additional media inquiries, contact [email protected]
Logo courtesy Sports Chalet