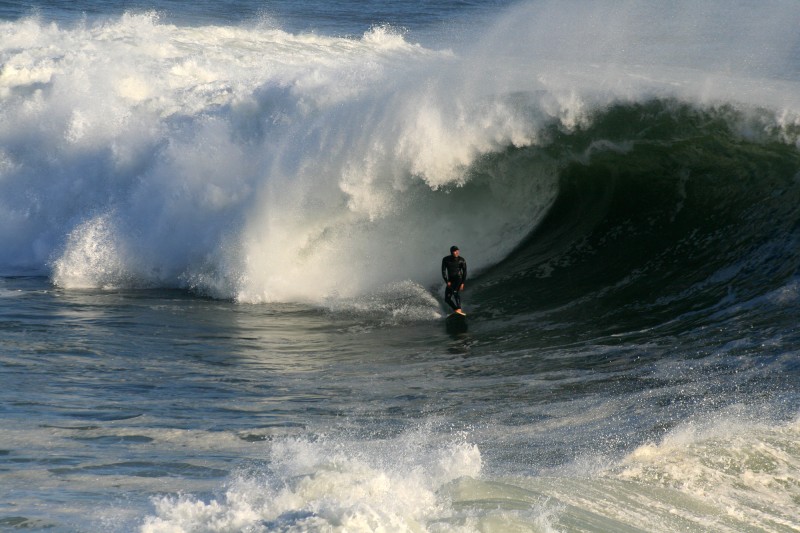 A new surfing magazine, nude, is set to release its first issue on November 1. The name may be somewhat misleading, as the magazine does not actually include any nudity. Rather, the Honolulu-based publication will cover the art and culture of surfing, attempting to go beyond the sport itself.
"nude is a magazine dedicated to the art and culture of surfing. Other surf magazines are primarily focused on the sport aspect of surfing, and they're covering that beautifully," nude LLC Partner and Editor Matt Luttrell told the Pacific Business News.
Luttrell, along with the magazine's co-founder and Creative Director Chance Carpenter, noticed that the surfing industry was lacking a medium that could tell the stories behind the sport.
With regard to the name, Luttrell said it was all about the emotion behind surfing, in its purest form.
"It's all about the bare essence," he said in the article. "We want to strip down our stories and editorial to its bare essence."
Several examples of topics that will be covered in the magazine include the origins of the famous shaka surfing sign, the inspiration behind the design of the Sydney Opera House, explaining the first photograph of someone surfing that was ever taken, and Duke Kahanamoku, who was crucial in spreading the sport of surfing.
The stories will be "not necessarily surfing in terms of riding a wave, but stories that have depth, meaning and purpose," Carpenter said.
nude will be published in both English and Japanese, but will only be available at select locations. The creative duo said the magazine will be found at luxury hotels, premium car dealerships, and art galleries in Honolulu, New York City, Sydney, and Tokyo. They did not elaborate on why only these locations were chosen, and did not say if expansion is planned.
In addition to starting the magazine, Carpenter also owns a branding and lifestyle agency in Honolulu—Silhouette Studios.
"We're going for a very affluent market. We're going for that lifestyle of surfing," Carpenter told the Pacific Business News. "Not necessarily the industry, but the elegance of surfing. That, I think, is not geographically defined."
According to a post on Hawaii Blog, Luttrell is the former managing editor of FreeSurf Magazine.
An iOS app that accompanies the magazine is already available and will feature teaser video trailers every Friday.
The app's website states, "Surfing is an elegant endeavor that was born, practiced, and perfected here in Hawaii. Our goal with nude is to cohesively portray surfing's beauty, history, and elegance into a publication that will speak to both surfers and non-surfers alike."
Image from Brocken Inaglory on the Wikimedia Commons