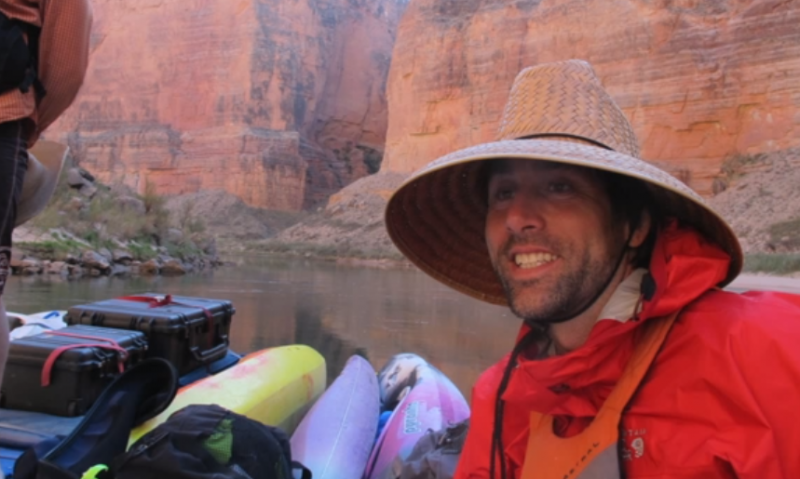 Born with a degenerative eye disorder that would leave him blind by the time he was 13 years old, Erik Weihenmayer made the decision early on to not allow it to devastate his life.
On May 25, 2001, Weihenmayer became the first blind person to ever reach the summit of Mount Everest. But his accomplishments reach far beyond climbing the world's tallest mountain.
Weihenmayer detailed his climbing experiences in his autobiography, Touch the Top of the World: A Blind Man's Journey to Climb Farther Than the Eye can See, which was released in 2002. The book tells the story of his early life with parents who believed in different approaches to understanding his disorder, all the way through his decision to climb the world's Seven Summits, which is a task that less than 100 people had accomplished at the time of publication.
The Seven Summits are the highest mountains on each of the continents, and climbing all of them is considered to be one of the most challenging mountaineering tasks. It was first completed in 1985 by Richard Bass. Weihenmayer knew that despite his blindness, he could do the same.
Before his love for the outdoors was established, he found wrestling to be his sport of choice, even making it to the National Junior Freestyle Wrestling Championship in Iowa during high school. Assisted by a guide dog, he completed high school and went on to attend Boston College where he graduated with a degree in English. From there, he became a middle school teacher and passed on his wrestling knowledge while serving as the school's coach.
In addition to his autobiography, Weihenmayer wrote a second book and has had two of his expeditions chronicled in documentaries. His 2004 trip to the 23,000-foot Lhakpa Ri on the north side of Mount Everest where he worked as a guide for six blind Tibetan teenagers was featured in the film Blindsight.
"Filled with emotion, struggle, and triumph, Blindsight delivers great cinematography combined with a complex journey of self-discovery and teamwork," the movie's description on his website reads.
In addition to mountaineering, he is also an avid rock climber, alpine skier, whitewater kayaker, mountain biker, and marathoner.
It's kayaking that has currently captured Weihenmayer's attention, as he is training to solo-kayak the Grand Canyon in the fall of 2014.
In July, Outside posted an in-depth story about his training and why he has grown to love kayaking. He said he is always looking ahead for what he can accomplish next, which has clearly fueled him to accomplish his climbs and even run Leadville. In a quote that seems to sum up the dangers that a blind person faces while kayaking, Weihenmayer told the magazine:
"I'm paddling along, and all of a sudden I feel the river boil beneath me. I can hear Rob 10 feet behind me screaming, 'Paddle! Paddle harder!' And I'm paddling for my life. I'm completely hyperventilating, in a total panic because I know what's coming. The river is going to yank my bow, flip me, and suck me out of the cockpit. The first time, I was lucky enough to grab onto a safety boat. But next time, who knows? When I get sucked into a whirlpool, I'm not like other people. I can't see the light. I don't know which way is up."
Regardless of the dangers, the adventurer is determined to continue taking on challenges not only for himself, but to reassure the blind community that eyesight isn't everything, and a lack of eyesight shouldn't stop you from achieving your goals.
For more information about Weihenmayer, visit his website.
Check out the video below of the adventurer kayaking the Grand Canyon in preparation for next fall.
Image is a screenshot from video by touchthetop on YouTube