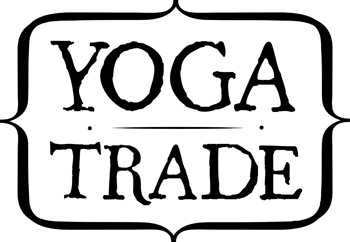 Yogatrade.com Offers Worldwide Yoga Jobs, Work Exchange Gigs, Volunteering, Travel Opportunities, and Events
How many yoga students dream of traveling the world? How many yoga organizations are searching for amazing yoga professionals? How many yogis do you know who have aspirations of giving back and making a difference on this planet? Yoga is everywhere these days and it continues to grow with positive momentum. A 2012 market study by Yoga Journal indicated that 20.4 million people practice yoga in the United States alone. Until now, yoga enthusiasts have lacked an online resource to help yoga professionals, yoga students, and yoga centers around the world connect with one another easily and effectively. This month Yoga Trade is excited to announce a new website that does just that, YogaTrade.com.
Yoga Trade is the vision of Erica Hartnick, Patrick McMahon, and Christie Carr, three surfing yogis who have experienced first hand the need for this type of online community. McMahon and Carr run a sustainable farm and yoga retreat center in southern Costa Rica called Yoga Farm, and understand the value of connecting with qualified yoga teachers and volunteers. Hartnick has been traveling the world for several years teaching yoga and is a returning volunteer and guest teacher at the retreat. "After teaching and traveling all over the world, I recognized the need for an online job network dedicated yogis," states Hartnick. "It's all about developing relationships and cultivating the experience of global adventure and travel to better yourself." It just seemed natural for these three friends to create Yoga Trade, and their hope is that it connects yoga practitioners and organizations worldwide while inspiring people to follow their hearts.
Yoga Trade benefits everyone in the yoga community and the opportunities are infinite. Members can sign up as host organizations, teachers, or students. They can then create profiles and share their qualifications, personal experience, or details of their organization depending on membership type. Everyone is able to add both new opportunities and events, all which are easily searchable by date, location, and category. Common posts include work exchanges with hotels, volunteer openings at sustainable living centers, writing and photography job opportunities, yoga festivals, trainings, and retreats. People are finding new and creative ways everyday to get involved with this exciting new resource. The best part of all, it's completely free!
Logo courtesy Yoga Trade