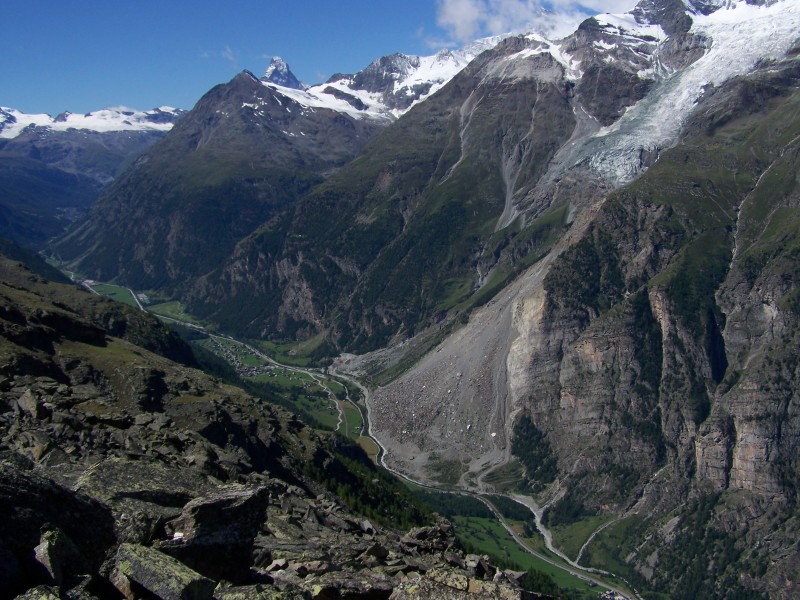 A YouTube video published last month features a pair of unicyclists descending the Mettelhorn of the Swiss Alps. So far, the video only has about 4,000 views, but it's definitely the most unique action sport short film I've seen in a while, and it's well shot. A GoPro is used for a portion of the video, giving the audience a better idea of how steep some areas of the mountain are that they were traversing.
The two riders are Lutz Eichholz and Stephanie Dietze, who decided to take on the challenge of the 3,400-meter (11,175-foot) mountain in Valais, Switzerland by the suggestion of a friend who frequently mountain bikes in the area.
The two have between seven and 10 years of unicycling experience and Eichholz said to him, the sport revolves around traveling the world to find new, difficult places to ride. What was most appealing to him was riding on the snow, which was something he hadn't done before because of the dangers ice poses.
"I think it's really great to be challenged the whole time—to always be moving on the edge of what's rideable," he said. "But somehow, you go on and on."
The video was created by Piko Film, which produces branded content that centers around outdoor and extreme sports.
"The panorama was great and then these awesome trails," Dietze said in the video while describing the experience. "This really has been one of my greatest downhills."
Image from Woudloper on the Wikimedia Commons