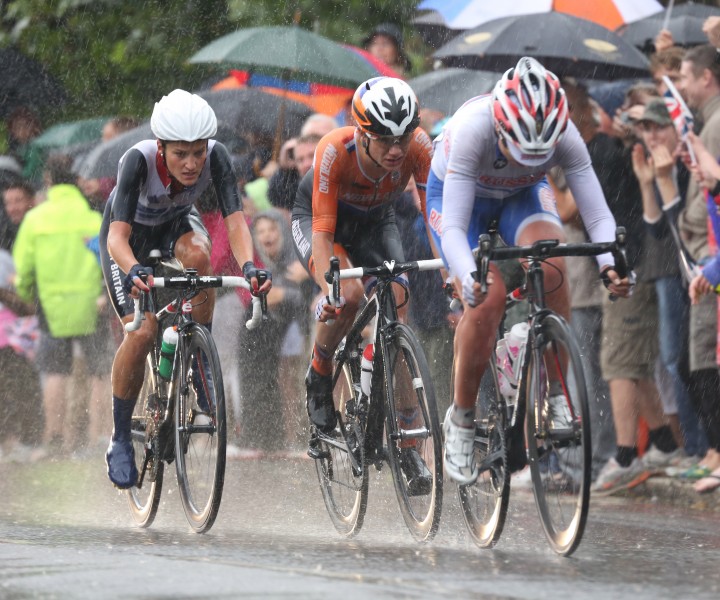 ESPN announced on Thursday that the International Cycling Union (UCI) has given the women's Tour of Britain the same status as the men's race in preparation for the 2014 launch.
The UCI is the governing body of cycling that is responsible for grading all men's and women's stage races, where the highest grade is WT, meaning World Tour, which includes the Tour de France.
According to the news release, "The second highest grade is 2.HC, followed by 2.1 and finally 2.2."
This decision has enabled the women's race to be recognized as the highest rated, and is therefore expected to attract high-profile riders.
"We are absolutely delighted that the UCI have awarded us 2.1 status for this exciting new event," Guy Elliot, director of the event's organizer, Sweetspot, told ESPN.
While the men's race will be held in September 2014, the women's race will take place from May 7-11 of 2014. Details such as the start and finish points of the race have yet to be determined, but the opening stage will be across Northamptonshire.
"Our first stage, including the Grand Depart, will be based entirely in Northamptonshire, which is a fantastic county for racing and will the first time that Northamptonshire has hosted a major Tour," Elliot said. "The stage will be a challenging test for all riders on a beautiful and challenging route of opening day of the race, with plans to pass through many of the county's towns and villages."
British Cycling's Director of Cyclesport Jonny Clay said not only will this new grading broaden the competitive field, but it will also encourage more women to get involved in cycling in the future. He said the organization hopes to get 1 million more women on bikes by 2020.
"The Women's Tour will be a fantastic addition to the British racing calendar next year," Clay said in a post on British Cycling. "We worked with SweetSpot to identify the best calendar slot and lobbied the UCI for the highest category a start up event could attain. The fact that the event has been granted 2.1 status, putting it in the top echelon of races, is welcome news."
One of the cyclists who has been vocal about women needing the same opportunities in the sport as men is London 2012 road race silver medalist Lizzie Armitstead. Last month she said she supports having the prize money, accommodation, and road closure be comparable to the men's race.
"It's refreshing to hear someone talk like that," she told The Guardian while describing how people look at equality among the men's and women's races. "I would base half my year around trying to win it."
Image from Diliff on the Wikimedia Commons