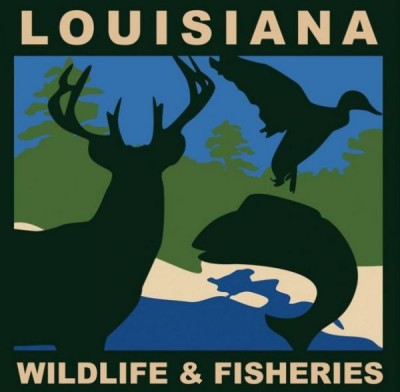 During its 54th annual conference, held in Boise, Idaho, Sept. 14-18, 2013, Toby Velasquez, president of the National Association of State Boating Law Administrators (NASBLA), presented a President's Award to Capt. Spencer Cole with the Louisiana Department of Wildlife and Fisheries, for his inspiring leadership of the organization's Preparedness & Response Committee.
At the end of his/her term, the NASBLA President selects individuals to honor with this special recognition for their contributions during the past year to boating safety and the National Association of State Boating Law Administrators.
Under Capt. Cole's leadership, the Preparedness & Response Committee has delivered exceptional value to NASBLA, always aware of the financial impact.  When appropriate, Capt. Cole deferred actual committee meetings in favor of a far more cost-effective virtual meeting, allowing the committee to remain productive and proactive.  Those cost savings leveraged limited resources and afforded his committee the opportunities to participate on a national stage in Washington when needed most.
"The Preparedness & Response Committee has been instrumental in several of NASBLA's finest moments with regards to safety and security. Preparedness comes in many forms and this committee has played an important role in shaping national legislation and policy," said Velasquez when presenting the award.
A few of the committee's accomplishments include:
Congressional drafting assistance in the FEMA Port Security Grant Program;
FEMA and USCG accepted narrative within Port Security Grant applications;
Drafting assistance in support of the USCG Re-Authorization, regarding training;
First National Scholarship delivery of the Tactical Operators Course in Washington, D.C.; and
First memorandum of understanding between the USCG and NASBLA on National Training Standards.
Along the way Capt. Cole built new partnerships with NASBLA's associates and partners from every corner of the maritime community. His committee has kept stakeholders informed of funding and training opportunities.
"We look upon Capt. Cole as a valued committee chair, always prepared and articulate in his delivery, a model for future NASBLA committee chairs to emulate," added Velasquez.
Logo courtesy of Louisiana Department of Wildlife and Fisheries