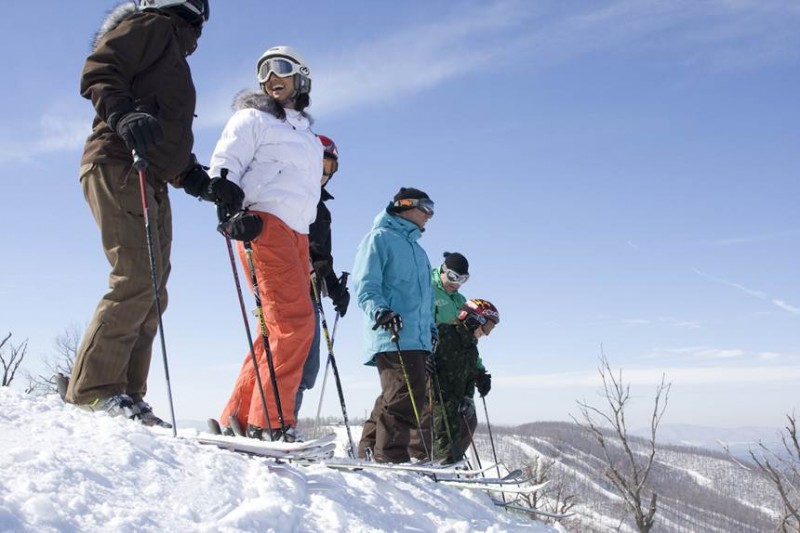 A new study sheds light on the attitudes and travel behavior of US skiers and snowboarders.
The study found significant differences between Eastern and Western US skiers on how they plan their travel, how often they ski, how much they spend, and more.
Eastern skiers and snowboarders are slightly more likely than Western skiers to take overnight trips with paid lodging. They took an average of 2.6 trips over the past year versus 2.2 for residents in the West.
Skiers and riders from the East tend to take longer trips and spend more on trips than Western skiers.
Skiers take more trips than snowboarders.
Eastern skiers and snowboarders spent 30 percent more money on ski travel.
The recently-released study was done by the New York travel industry research organization PhoCusWright and sponsored by Mountain Travel Symposium.
The online survey of 1,611 US adult skiers was conducted in February. Participants skied or snowboarded at least twice within the last 12 months and also had a role in planning the trip, whether it be a day outing or overnight.
Who are these snow-loving people? Compared to the general American traveler, a higher proportion of ski travelers are male. While US travelers tend to be evenly split between male and female, about two-thirds of skiers are male, under 45, and high earners with an annual household income of at least $100,000.
There's also a big difference between skiers and riders in the number of trips they take. Skiers averaged 16 trips in that 12-month period while snowboarders took nine.
According to the study, skiers' propensity to take more trips than snowboarders is likely related to other factors that characterize these segments. Skiers are older and more affluent, and have more disposable income to devote to this relatively expensive leisure activity.
When it comes to devices, skiers and snowboarders are definitely plugged in. Some 76 percent of day skiers own a smartphone and 48 percent have a tablet while for ski travelers—those who have stayed in paid lodging—the numbers are 82 percent for smartphone ownership and 55 percent for possessing a tablet.
The study suggests the technical touch reflects a high income and spending level. It also translates into ski travelers using their mobile devices more to research, shop for and share their travel experiences through these tools. That means the ski and travel industry must step up their mobile device outreach to stay in touch with them.
Not surprisingly, social media plays a big role for younger skiers, especially in terms of shopping, buying, and to some extent, influencing others.
For many skiers, the use of social media is tied closely with mobile device ownership. About two thirds of skiers who own a smartphone or tablet have used the device to either connect with friends through social networks or post messages, photos, or videos on social networks. Eleven percent have not yet engaged in these social activities via mobile, but plan to do so in the next several years.
Researchers reported mobile device usage is highest for activities such as checking the weather and email and getting maps and directions. More than four in five skiers have used their mobile devices to check ski conditions, and an additional 13 percent plan to do so in the future. Just one third of skiers who own a smartphone or tablet have used the device to purchase lift tickets. However, this activity has the highest future intent of all mobile-related activities; an additional 36 percent plan to use their mobile device to buy lift tickets in the next few years.