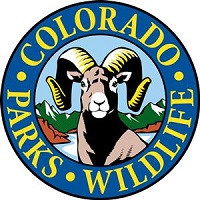 Have you ever wondered what scary things show up after sunset at Castlewood Canyon State Park?   Join the staff at Castlewood Canyon for the 3rd ever Haunted Trail at Castlewood State Park. A guided, half mile long walk will begin at the park's visitor center from 7 p.m. to 9 p.m. on Friday, Oct. 11 and Saturday, Oct. 12.
Listen to the ghost stories from days gone by. Whose spirit will be chilling your spine?  Is it Conrad Moschel haunting the park looking for his missing scalp that was taken from him by local natives over a century ago? Will you experience the shadow of Roger Floth? Whose ghoulish dismembered body was thrown off the highway bridge in two different bags in our canyon many harvest moons ago?
Hear all the spooky stories on the gloomy evenings of Oct. 11 and 12 for two hours.  For your $7.00 park entry fee you and everyone in your vehicle will receive a gift and a frightening good time. For owners of annual park passes, admission is free. All are welcome, but not the faint of heart. Please, NO pets. So, don't be afraid – be very afraid!
Colorado Parks and Wildlife manages 42 state parks, more than 300 state wildlife areas, all of Colorado's wildlife, and a variety of outdoor recreation. For more information go to cpw.state.co.us
For more information about Division of Wildlife go to: http://wildlife.state.co.us.
Logo courtesy Colorado Parks & Wildlife