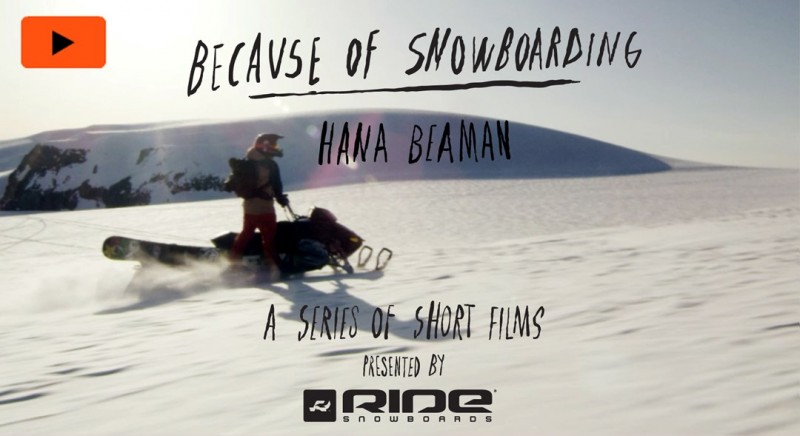 Fueling the stoke for winter, Ride Snowboards is proud to launch its new video series "Because of Snowboarding" that debuts today. Ride joined forces with production company The Solidarity Union to create the unique, artistic six-part short film series that individually highlights the brand's team riders. A new video will drop every week and will be featured on Ride's website and TransWorld SNOWboarding.
"From the creation of the teaser, the entire Because of Snowboarding film project has been a fantastic ride for the brand and really tells the story behind our pro team riders and why it is they love to do what they do," said Casey Raymer, Global Brand Director at Ride Snowboards. "Starting the series with Hana is a great kick-off and peek into her life as a snowboarder – and all our rider's as each new video rolls out weekly."
Watch the video here
http://ridesnowboards.com/videos/because-of-snowboarding-hana-beaman-episode-1
The series features Ride's Austin Hironaka, Hana Beaman, Alex Cantin, Marco Feichtner, Sebastien Toutant, and Jake Blauvelt. Video segments were shot around the globe, from Marco's hometown stomping grounds in Austria, to Seb's haunts of Mont Saint-Sauveur and Whistler, and Hana's search of the next best line. Each short film is dedicated to highlighting a different pro rider, and captures the personal stories and intimacy each rider has with snowboarding.
Because of Snowboarding is directed and produced by Crispin Cannon and Shaun Anderson of The Solidarity Union.
It all starts TODAY.
Visit Ride at: Ridesnowboards.com.
Image and video courtesy Ride Snowboards