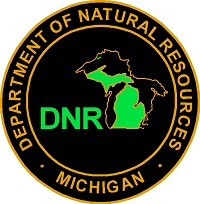 As nights get cooler and leaves change color, Michigan state parks offer a variety of harvest festivals that provide fun for the entire family with activities such as hayrides, scarecrow building, trick-or-treating, pumpkin carving, costume contests and more.
"Michigan is home to more than 70 annual harvest festivals," said Maia Turek, Department of Natural Resources (DNR) recreation programmer. "It's also a great way to connect with family one more time before the snow flies and driving conditions make longer trips less frequent."
Harvest festivals typically run throughout the weekend so participants have the opportunity to extend their camping season while enjoying the beauty of autumn in Michigan. Turek recommends that campers make reservations as soon as possible because harvest festivals are a popular destination for many families and the campgrounds fill up fast.
"The annual harvest festival creates a completely different camping experience," said Jeremy Spell, park manager for Aloha and Onaway state parks. "The activities are different, the smells have changed, and the bonfires are that much more warming. I bring my family every year because I know my kids are making unique Michigan memories."
Following are just a few of the many harvest festivals set for October:
Activities vary at different harvest festivals across the state, so be sure to check the DNR "Harvests and Haunts" calendarfor more specific information and to see additional event dates.
The Recreation Passport is an easy, affordable way for residents to enjoy and support outdoor recreation opportunities in Michigan. By checking "YES" for the $11 Recreation Passport ($5 for motorcycles) when renewing a license plate through the Secretary of State (by mail, kiosk, online at www.expresssos.com or at branch offices), Michigan motorists get access to state parks, recreation areas, state forest campgrounds, nonmotorized state trailhead parking and state boat launches. The Recreation Passport is valid until the next license plate renewal date. Nonresidents can purchase the Recreation Passport ($30.50 annual; $8.40 daily) at any state park or recreation area or (annual passes only) through the Michigan e-Store at www.michigan.gov/estore.
Learn more about this creative way of sustaining Michigan's outdoor recreation and natural resources atwww.michigan.gov/recreationpassport.
Logo courtesy Michigan Department of Natural Resources