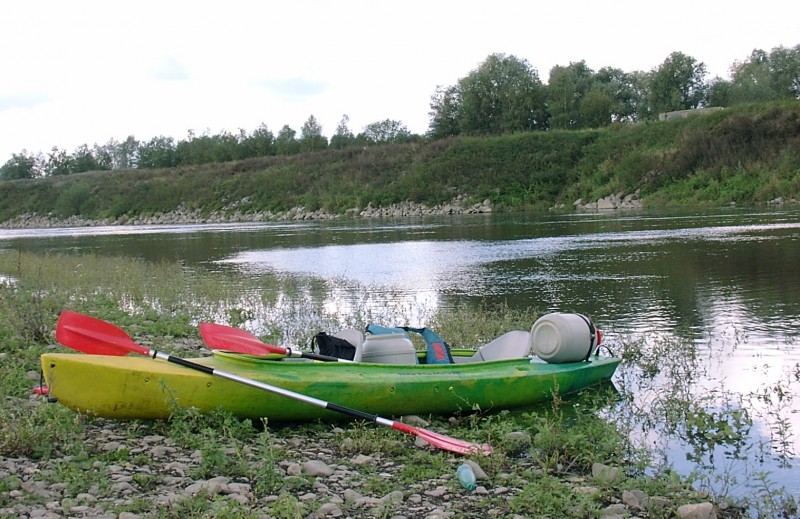 When most people plan a kayaking trip, whether it's a few hours or a full-out expedition, the scenery that typically comes to mind is a calm lake, a flowing river, or fast rapids for those who are a bit more daring. But for one man, the idea of kayaking perfection was zooming down a concrete drainage ditch.
Last Friday, a video was uploaded to YouTube that features a man, Ben Marr, kayaking down a drainage ditch into Lions Bay, British Columbia. He reached a speed of 34 miles per hour during the adventure. Check out the video below.
According to an article posted Friday on CTV News, Marr is a 27-year-old who lives in Ontario, Canada. He used a GoPro camera to film the trip from two angles, the first from his point of view with the camera strapped to his head. The second time he secured it to the end of the kayak, giving viewers a chance to see his reactions as he was traveling at the fast speed down the ditch and into the reservoir.
"It's purely just a good time. It's super fun," he told CTV. "It's like out-of-control tobogganing or crazy carpeting or something. It's intimidating-looking, but it's not as dangerous as you might think."
Although the ditch was built to help prevent rock slides, Marr is not the first kayaker to use it for other purposes.
So far, the video has received more than 1 million views.
"As I posted it, I was pretty confident that it would the most popular of my posts to date on my Facebook page, but it's gone far beyond that," he told CTV.
Marr, who is a professional kayaker, said he doesn't think many others are going to try the same thing, but he did mention that he's people carry out other interesting stunts in the drainage ditch.
"I don't think people are gonna jump on there without having the skills necessary to make it down safely," he told CTV. "I've met some people…they've taken crazy carpets down. Not [for] a very long stretch, just at the very bottom."
Image from Túrelio on the Wikimedia Commons