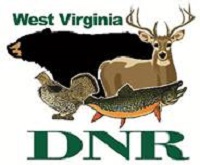 Three days of birding and banding activities for novices and avid birders alike are planned at Tygart Lake State Park Friday through Sunday, Oct. 11-13. Leading the activities will be master bird bander Joey Heron and Tygart State Park activities coordinator Stephanie Bailey.
"Banding practices in October focus on fall migration and observation of species making their way to South America and elsewhere," Bailey said.
Participants will learn to identify many of the birds in the area by sight and sound. Some birds will be traveling through; others will be here to stay for the winter. The banding will include the migrating Swainson's thrush and magnolia warblers.
"Each day brings more migratory species through the Tygart Valley area and an opportunity to see birds that may only pass through West Virginia on their way to wintering  destinations," according to Herron.
Day-only visitors are welcome to participate and overnight packages also are available. Call Tygart Lake Lodge at 304-265-6144 about lodging and meal specials. To learn about Tygart Lake State Park visit www.tygartlake.com.
Herron also conducts saw-whet owl bandings at Valley Falls State Park Nov. 1, 2, 8 and 9. To learn and register to attend these sessions, email [email protected].
About Joey Herron
A Lewis County native, Herron has more than 41 years of birding experience, by sight and sound. He is retired from a federal government job with more than 23 years of service. Herron graduated from Glenville State College ('80) with a BS in Biology and Art minor. He is a licensed bird bander with the U.S. Geological Service bird banding lab and is affiliated with numerous birding organizations such as Cornell Laboratory of Ornithology, Bird Banders Association of North America, Bird Banding Laboratory (master permit, 1997), West Virginia Partners in Flight (working group member), Brooks Bird Club, and an instructor for Pierpont Community College Lifelong Learners group/classes spring and fall on birding and banding (2008 – present) to mention a few. His many published papers on birding include reports on saw-whet owl banding conducted at Valley Falls State Park in October and November over the past several years.
Logo courtesy West Virginia Division of Natural Resources