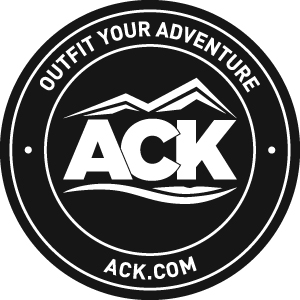 ACK hits another milestone with fifth consecutive year of outstanding customer service award
Outdoor retailer, Austin Canoe and Kayak (ACK), a division of MSP Holdings, LLC is excited and honored to have received the Bizrate® Circle of Excellence award for the fifth year in a row.
The Bizrate Circle of Excellence award recognizes those online retailers within the Bizrate Insights Network who have demonstrated outstanding performance, as rated by their customers, throughout a one­year period. The ratings are from direct feedback, collected at the point­of­sale and after the delivery of goods, from customers concerning seven key satisfaction indicators.
The key satisfaction indicators measured for award eligibility are immediately post purchase: Overall Satisfaction, Product Selection, and Ease of Finding, and then after order receipt: Likelihood to Buy Again, Product Met Expectations, On­Time Delivery, and Satisfaction with Customer Support.
"We have won many awards but this one is always special and for the fifth year I am excited to accept this award" said Peter Messana, MSP Holdings, LLC CEO, "it is a testament to ourselves and our customers that we provide amazing customer service and that service is, in fact, unique.  We are always trying to do better and improve our customer experience, hoping to win this award every year."
Out of the more than 5,200 retailers in the Bizrate Network only 2.6% received the Bizrate Circle of Excellence Award in 2013. The award period for the 2013 Award was August 1, 2012 through July 31, 2013. For more information about the 2013 Bizrate® Circle of Excellence award visit: http://www.bizrate.com/boutique/2013circleofexcellence.html
Logo courtesy Austin Canoe and Kayak