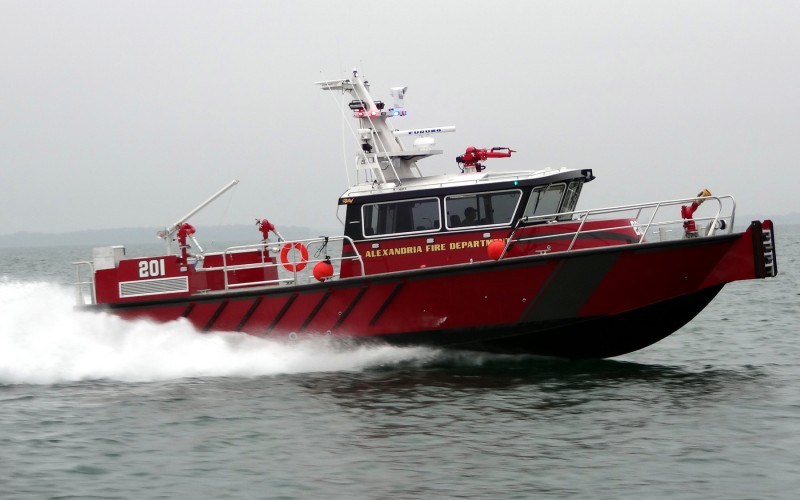 Proving its revolutionary products are built for use in the commercial marine market, SmartPlug has been named as the shore power solution for MetalCraft Marine Inc. SmartPlug will supply its 50 and 30 amp products to the standard in the world's toughest fireboats.
"We're honored to provide shore power solutions to MetalCraft commercial vessels," said Ken Smith, SmartPlug owner and creator. "We look forward to a long, mutually beneficial relationship and generating more business in the commercial sector."
MetalCraft's greatest area of success has been designing and building high speed patrol and search & rescue craft. The company has won several design and industry awards for excellence in design and construction.
The SmartPlug connector and inlet protect against the leading causes of fire and electrocution: loose connections and overheating. The unique sleeve configuration allows any pressure or force to be absorbed by the assembly's body, not the electrical pins. SmartPlug is effortless to orient and connect, even in the dark.
Image courtesy SmartPlug