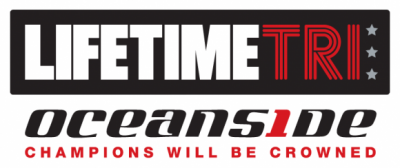 Life Time Tri Oceanside and Visit Oceanside to host more than 1,500 participants and thousands of spectators; Limited registration spots available.
More than 1,500 professional and amateur triathletes will descend upon Oceanside, Calif. to compete in the inaugural 2013 Life Time Tri Oceanside, the championship event for internationally renowned Life Time Tri Series hosted in beautiful Oceanside Harbor.
Life Time – The Healthy Way of Life Company (NYSE:LTM) and Visit Oceanside invite athletes and spectators alike to experience the final event of the 2013 Life Time Tri series—and the championship of 12 Life Time Tri events across the country—as well as and the Toyota Triple Crown Series finale. Produced and presented by Life Time, the event offers an International and Sprint distance, as well as relay options, to allow athletes of all abilities to participate.
"At Life Time we seek the most iconic destinations to compliment the experience we deliver across our events portfolio," said Kimo Seymour, vice president, Life Time Athletic Events. "Oceanside offers a beautiful backdrop in Oceanside Harbor and the perfect climate to host our 2013 Life Time Tri Championship. We're excited about partnering with Visit Oceanside and awarding the sport's top short-course professionals with one of the largest prize purses in the country."
Whether looking to train like an elite athlete, experience a sport for the first time or simply be inspired by a front row seat to world-class sporting events, Oceanside, San Diego's North Shore, is a mecca for the fitness-minded traveler and at the forefront of Athletic Tourism.
"Many people who visit Oceanside are looking for a vacation that is active, motivates them or offers a new event or competition to push their limits," says Leslee Gaul, CEO of Visit Oceanside. "Life Time Tri Oceanside is a great addition to the Oceanside community and we're looking forward to hosting the event."
The Course
Life Time Tri Oceanside will start with a 1.5-kilometer swim in the Oceanside Harbor. Athletes will enjoy a harbor transition before starting a 40-kilometer bike course along the San Luis Rey Mission Expressway. The 10-kilometer run course follows white, sandy beaches allowing for a spectator-fueled finish adjacent at the historic Oceanside Pier. To keep Life Time Tri Oceanside accessible to athletes with a concentration on short course format and beginner athletes, the event will feature a shorter sprint distance race. For participants and spectators, Life Time Tri Oceanside features an extensive expo area, with booths and displays from some of the top health and fitness companies, including Cliff, Nytro and Zico.
Toyota Triple Crown
Hosted by Life Time and Toyota, the 2013 Toyota Triple Crown champions will be crowed at Life Time Tri Oceanside. The Life Time Tri Pro Series cash purse offers $450,000, including $250,000 in individual race awards and an additional $200,000 awarded to Life Time Tri Pro Series champions crowned at the championship. With the addition of the Toyota Triple Crown, the overall 2013 Life Time Tri cash purse is $500,000.
Registration
Athletes interested in participating can register at OceansideTri.com. Limited spots are available through Oct. 19. Registration will also be available on site at the Life Time Tri Oceanside Expo at Oceanside Pier Amphitheatre from 10 a.m. to 5 p.m. on Oct. 19. For more information and updates on the Life Time Tri series, visit lifetimetri.com or follow @lifetimetri on Twitter.
Logo courtesy Life Time Fitness, Inc.