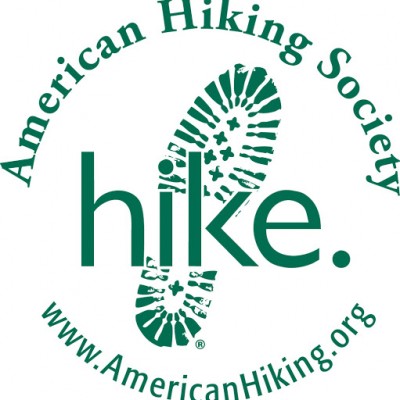 Fifteen years ago, American Hiking Society launched a grant program called the National Trails Fund to address the colossal maintenance backlogs in many of our nation's public lands. Recent estimates by the United States Forest Service put the total cost of maintaining their trails above $300 million, a figure that doesn't even include necessary annual costs for capital improvements and operations. As stated in the US Government Accountability Office's June 2013 report, "trails not maintained to quality standards have a range of negative effects, such as inhibiting trail use and harming natural resources, and deferring maintenance can add to maintenance costs."
American Hiking Society has alleviated this problem by awarding over $560,000 to 182 trail projects around the country through the National Trails Fund. American Hiking Society is pleased to announce that it will soon be accepting applications for the Fund's 2014 grant cycle.
"American Hiking Society's National Trails Fund is unique because it is specifically designed to support hiking trails," explains AHS President Gregory Miller. "Providing micro-grants to trail crews enables access for thousands of hikers, access that was previously limited or nonexistent. The multiplier effect is enormous."
National Trails Fund grants are available in amounts between $500 and $5,000 to members of American Hiking Society's Alliance of Hiking Organizations. In prior years, winning organizations have used the funding to improve access to hiking trails by building new trail, linking existing trails, formalizing new trail systems, repairing damaged paths or boardwalks, clearing blocked trails, installing new signage and distributing safety information.
"Trail clubs who belong to our Hiking Alliance are dedicated to American Hiking Society's mission of promoting and protecting the places where Americans love to hike. The National Trails Fund provides some financial support to help them achieve this shared mission," says Miller.
The National Trails Fund application period will open on November 1, 2013, and close on December 13, 2013. Grant winners will be notified in the spring of 2014. Visit www.AmericanHiking.org/National-Trails-Fund for details. The National Trails Fund is supported by charter sponsors L.L.Bean, Mountain Safety Research (MSR), and Therm-A-Rest.
For more information about American Hiking Society, the Alliance of Hiking Organizations or the National Trails Fund, please visit www.AmericanHiking.org or call (301) 565-6704.
Logo courtesy American Hiking Society