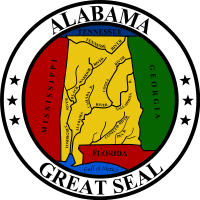 While the state's National Parks and Forests are closed due to the federal government's budget shutdown, all 22 Alabama State Parks remain open. As a division of a state agency, the Alabama Department of Conservation and Natural Recourses, the Alabama State Parks Division is unaffected by the federal shutdown. The parks will maintain regular hours and offer the same accommodations and outdoor recreational opportunities during the federal closure.
According to State Parks Director Greg Lein, Alabama State Parks offer a great outdoor alternative during the temporary closure of federal facilities in the state. "We have many partners across the state including our counterparts in the Federal Parks and Forests," Lein said.  "For most Alabamians, outdoor recreation is our common bond. If your plans have been altered due to the federal shutdown, we'd appreciate your choice of spending time at an Alabama State Park."
For a complete list of Alabama State Parks including accommodations and recreational opportunities, visit www.alapark.com.
In addition to Alabama's state park system, other public lands remain open during the federal shutdown including Wildlife Management Areas and those in the state's Forever Wild Public Land Trust program. For a complete list of Forever Wild lands with recreational opportunities, visit www.outdooralabama.com/public-lands/stateLands/foreverWild/.
The Alabama State Parks Division operates and maintains 22 state parks encompassing approximately 48,000 acres of land and water. These Parks rely on visitor fees and the support of other Partners like local communities to fund the majority of their operations.  To learn more about Alabama State Parks, visit www.alapark.com.
Logo courtesy Alabama Department of Conservation and Natural Resources