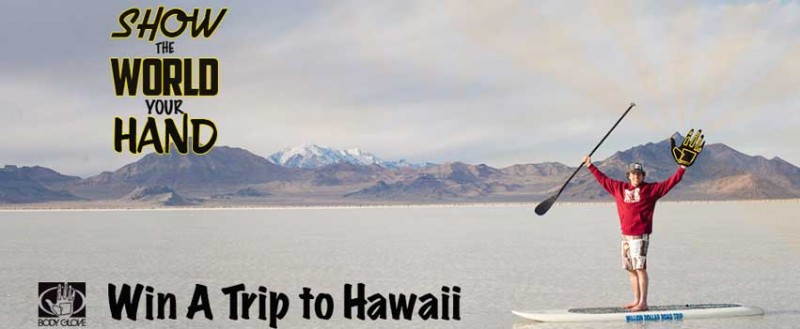 The trademark symbol of Body Glove, is their identifiable hand logo. Now you can get your picture with the iconic hand and win a trip to Hawaii at the same time. Body Glove re-launches their Any Hand // Anywhere Contest October 11, 2013, which will run through the end of the year.
Contestants take their inflatable hand, available for free online, with them on vacation, to a sporting event or even while participating in the sport themselves. Capture a picture with the hand and submit it one of these 3 ways:
Enter on Facebook: http://bg53.co/169shGG
Enter on Instagram: hashtag* #BGHand and tag @BodyGlove53
Enter by email:

[email protected]
Once you have entered your photo make sure to vote for your photo on Facebook. One winner will be chosen at the end of each month to receive a Body Glove Prize Pack. When the contest is over at the end of the year one Grand Prize Winner will be chosen to receive a trip for two to Hawaii and the Ultimate Body Glove Prize Pack.
*Instagram must be public
** US residents only
HERE: To get your free hand
HERE: For full list of rules
HERE: To see all the submissions
Image courtesy Body Glove