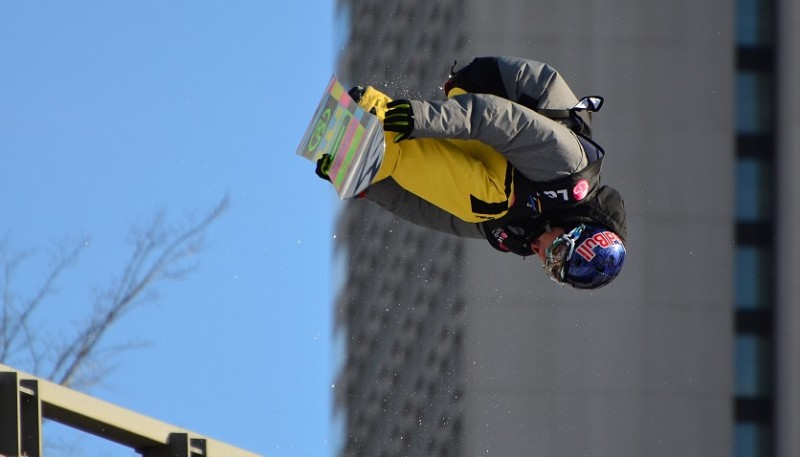 Last week, Burton released its second installment of the short film web series SNOWBOARDING. The first episode titled "Backcountry" debuted back in August, which will work with the other videos to help provide visuals for a total of four episodes focusing on distinct snowboarding environments. The newest episode, "Street," was released on September 27 and features snowboarding in urban environments such as downtown Salt Lake City, Utah.
The web series will include two more episodes, "Women" and "Resort," which will be released on October 11 and October 25, respectively.
View the second installment of the series, "Street" below.
"This episode brings you deep into the urban jungle where wallrides, down flat downs, gaps, and transfers become the focus. From coast to coast, no city is safe when this crew is on the hunt for new and unique features," a news release detailing the debut stated.
Featured in the newest short film are snowboarders Mark Sollors, Ethan Deiss, Zak Hale, and Jeremy Jones. The crew traveled to Japan, Minnesota, and Canada for filming.
"What keeps me in the street snowboarding—it's that rush of not knowing what's going to go down and the stories I came home with, like I did as a kid," Jones said in the episode. "Film and snowboarding in the street reminds me of those days. It's just addicting and I don't want to stop."
"All of the guys throw down some next level trickery, like Sollors' massive drop down wallride to Deiss' crazy wall-to-wall redirects," the news release stated. "Everyone's part is full of hammers and the action will keep you glued to your screen."
The episodes feature the riding of Jeremy Jones, Mark Sollors, Mikey Rencz, Jussi Oksanen, Danny Davis, Mark McMorris, Mikkel Bang, Kelly Clark, Hannah Teter, Ethan Deiss, Zak Hale, Kimmy Fasani, and more.
View the first episode below.
The episodes are/will also be available as free downloads on burton.com/snowboarding and snowboarding.transworld.net.
Image from Letartean on the Wikimedia Commons