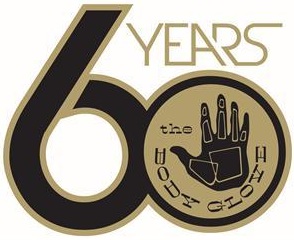 Last weekend Body Glove pulled out all the stops to celebrate their 60th year in business. The party was held at the Chart House in Redondo Beach, CA, the city where the company was founded in 1953. It invited past and present partners, team riders, special guests, as well as friends and family to celebrate the accomplishment.
Alex Gray, who served as master of ceremonies, stated, "As a Body Glove team rider for the past 16 years, I don't really think of myself as a team rider, I feel that I am a part of the family. On behalf of anyone who has ever worn a Body Glove suit, 'thank you' to the Meistrells for welcoming us into your family."
As a symbol of the brands strength around the world, international partners brought sand from their respective countries to pour together in a symbolic sand ceremony.  Locations included Japan, Australia, Great Britain, Canada, Malaysia, Redondo Beach and many more. Russ Lesser, President of Body Glove International, was presented a lifetime achievement award by the Meistrell family.
"I am honored to have been presented with this award. I met Bill and Bob 51 years ago and because of them, my life and my families lives have been much better. I will always be greatful to the Meistrell family for what they created," says Russ Lesser, President of Body Glove International.
The first print of Fits Like A Glove, The Bill and Bob Meistrell Story, written by Frank Gromling of Ocean Publishing, was presented for the first time and each guest was given a copy. The book will be available in bookstores October 25th. Guest were also treated to a clip of the upcoming documentary about the story of Body Glove.
"I would personally like to thank everyone for coming out and making our 60th anniversary party amazing. It was awesome seeing all the legends and old friends in one room, haivng a great time," states, Robbie Meistrell, CEO of Body Glove International.
Special guests included legends: David Nuuhiwa, Jeff Ho, Hap Jacobs, Bev Morgan, Mike Purpus, Allen Sarlo, Scott Daley, Richard Chew, Rick "Rockin' Fig" Fignetti, Henry Ford and Mickey Munoz, Body Glove athletes: Anthony Walsh, Nate Yeomans, Alex Gray, Cheyne Magnusson, Matt Pagan, Garrett McNamara, Rusty Malinoski, Mike Losness, Ted Robinson, Jericho Poplar, Jeff Booth, Darren Brilhart, and Kelly Gibson. Also in attendance was Jeanie Buss, Executive Vice President for the Los Angeles Lakers, Kurt Rambis, former Laker player, Steve Aspel, Mayor of Redondo Beach, Chris Barela, former Body Glove team rider and artist of the bronze sculpture of Bill and Bob, Drew Richardson, CEO of PADI, and Steve Pezman, Publisher of Surfer's Journal.
HERE: To see all the pictures from the 60 Year Party
HERE: For more information on Fits Like a Glove, the book
Logo and images courtesy Body Glove