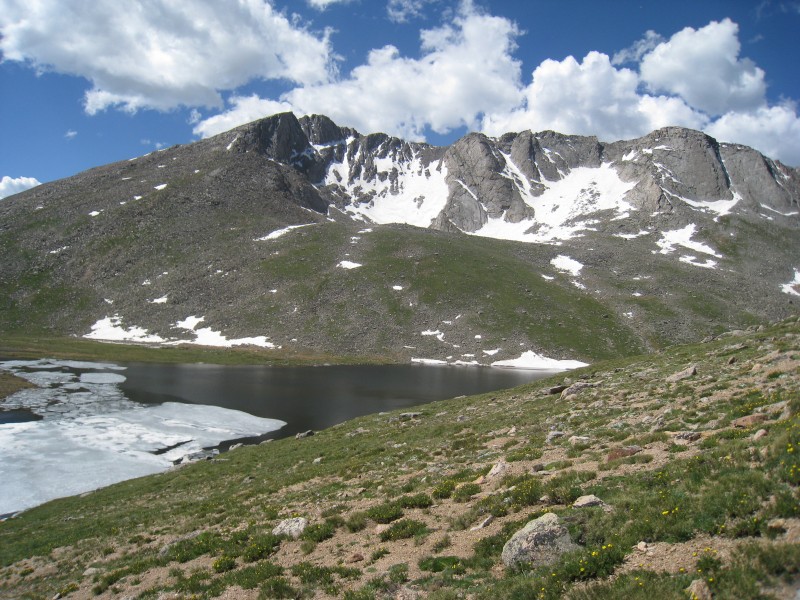 At just six years old, Axel Hamilton has made climbing mountains his passion in life. Last Friday, Axel climbed his 58th fourteener in the state of Colorado, celebrating at the peak with the accompaniment of his favorite stuffed animals.
"We've been hiking since he was four years old," his father, Andrew Hamilton, told Colorado's 9 News.
Axel's older brother, Calvin, also climbed all 58 fourteeners by the time he was eight years old.
"The hardest part was probably the snow," Axel said of his most recent climb on Mount Evans. Andrew said while the climb wasn't necessarily all that challenging, it was extremely cold. He said weather is the type of thing he considers before taking his young children climbing, but he knew they could handle it.
To help celebrate reaching his goal, Axel had a small cake and numbered candles that read "58." He said he brings his stuffed animals on each climb, posing at the top of each peak to take a photo with them.
While most people remember a hike by its breathtaking view once the top is reached, or the challenges they faced along the way, Axel has a different standard for determining his favorite.
"My favorite was probably Pyramid [Peak,]" he told 9 News, saying the hike was one he felt very comfortable doing. "I found this really awesome jewel at the top."
Although he has completed quite the feat for a six-year-old, Axel said he has more climbing planned, as well as more goals to reach.
"It made me very tired when Axel said that next he wants to climb all of the thirteeners in the state," his father wrote on an online forum.
While both Axel and Calvin enjoy spending much of their free time climbing, they have a younger brother who seems more interested in cars than following in their footsteps up mountain trails. Andrew said his youngest may be the one to break to the mountain-climbing trend.
Check out the photo gallery of Hamilton on his climbs.
Image from Boilerinbtown on the Wikimedia Commons