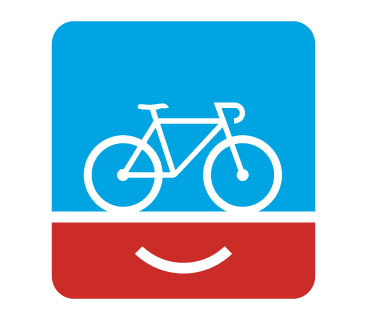 National bicycling non-profit PeopleForBikes today announces $82,250 in grants to be distributed among 10 projects that will improve the bicycling experience in communities across the country. These Community Partnership Grants required collaboration between at least one non-profit organization, one business, and one city or county agency to be considered for funding. Grant awards ranged from $5,000 – $10,000 and will support infrastructure and advocacy projects.
The PeopleForBikes Community Grants Program has funded more than 250 projects in 49 states since 1999, with most helping build facilities like bike paths, trails, and parks.
"We were very impressed with the quality of our grant applications this summer," said Zoe Kircos, grant manager at PeopleForBikes. "Proposals included new and creative partnerships with businesses that have not traditionally been engaged in bike projects. That just shows the interest all kinds of organizations have in making bicycling safer and easier in their communities."
The 2013 PeopleForBikes Community Partnership Grant recipients are:
Atlanta Bicycle Coalition (Atlanta, GA)- Awarded $10,000 for an advocacy campaign to incorporate bicycle facilities into three key corridors
City of Beach (Beach, ND)- Awarded $10,000 to build a 1.5-mile multi-use trail through town
City of Nampa (Nampa, ID)- Awarded $5,250 to construct 1 mile of multi-use trail to link pathways to downtown
Covered Bridge Gateway Trails (Rockville, IN)- Awarded $5,000 to build 1.2 miles of multi-use path connecting two towns
East Bay Bicycle Coalition (Oakland, CA)- Awarded $10,000 for an advocacy campaign to build bikeways connecting to transit
Friends of the Cal-Sag Trail (Homewood, IL)- Awarded $10,000 to fund wayfinding and trailhead access points on the 26-mile Cal-Sag trail
Gearing Up (Philadelphia, PA)- Awarded $7,500 to help women who have suffered from abuse, addiction and incarceration use bicycling as part of their recovery
Mountain Watershed Association (Melcroft, PA)- Awarded $10,000 to make 7.6 miles of rail-to-trail accessible
Nebraska Trails Foundation (Lincoln, NE)- Awarded $10,000 to build 2.2 miles of protected bike paths connecting key parts of the city of Lincoln
Verde Valley Cyclists Coalition (Sedona, AZ)- Awarded $5,000 to help build and improve mountain bike trails in the Coconino National Forest
In addition to the Community Grants Program, PeopleForBikes leads the charge to improve bicycling in the U.S. through the Green Lane Project, national partnerships, government relations and the PeopleForBikes Business Network. By uniting all supporters of bicycling under a single umbrella—from individuals to businesses to city leaders—PeopleForBikes strives to improve all types of bicycling in America.
Logo courtesy PeopleForBikes