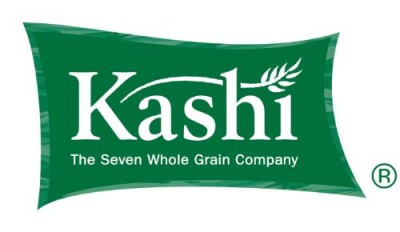 With the Sochi 2014 Olympic Winter Games quickly approaching, Kashi today announced its official sponsorship of cross-country skier Kikkan Randall. Kikkan will work with Kashi to spread the word that living a healthy, positive lifestyle begins with eating right.
"At Kashi, we're passionate about the power of positive eating, and we really found a perfect partner in Kikkan," said John King, Kashi marketing director. "She believes natural foods and progressive nutrition are the first steps to living a balanced life, and she's going to inspire fans around the world to eat a little better every day."
For nearly thirty years, Kashi has been a pioneer in the natural foods industry, providing people with great-tasting, nutritious and innovative foods.
"Nutrition is a huge part of my routine as an endurance athlete, and Kashi's products provide me with the right nutrients to give me energy for my workouts," said Kikkan Randall. "I believe in living a healthy and active lifestyle, and one of my goals is to inspire others to do the same, which includes eating positively so they too can pursue the things they love."
Meet Kikkan Randall – Cross-Country Skiing
Kikkan is a three-time Olympian who first started skiing to stay in shape as a cross-country runner during the winter season. Since her first Olympic Games in 2002, Kikkan has become the most successful U.S. female cross country skier in history, winning back-to-back World Cup sprint titles and the U.S. Women's Ski Team's first ever World Championship medal in 2009. A 2013 World Champion, Kikkan first started eating Kashi as a child with her father and now energizes for her training and competitions with Kashi GOLEAN cereals.
To learn more about Kikkan Randall and the power of positive eating with Kashi, visit http://www.kashi.com.
Logo courtesy Kashi