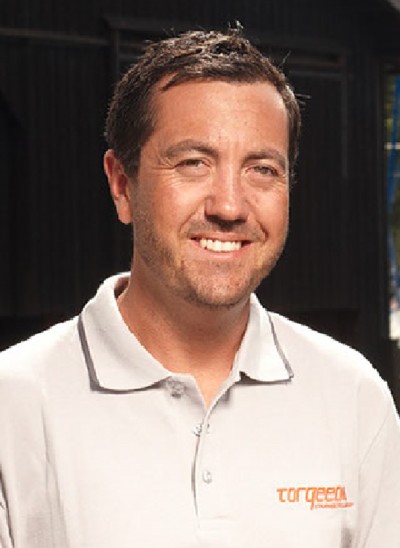 Leading electric outboard manufacturer Torqeedo named Chris Carroll as its new vice president of sales for North America. After 1-1/2 years with Torqeedo and leading the highly successful worldwide launch of the Deep Blue 80 hp outboard, Carroll joins the US-based Torqeedo, Inc team with an eye toward increasing sales and business development.
"My goal is to continue to drive the development of our brand into existing and new channels throughout North America," said Carroll. "We have an extensive line-up and also a phenomenal list of products in our development pipeline."
"One of the great things about Torqeedo is that we're offering boaters a cleaner way of motoring," continued Carroll. "Our goal is to open new markets and bring our product even more into the mainstream, so that customers will recognize that electromobility is a ready alternative to more traditional forms of propulsion. It's an exciting time."
Most recently, Carroll served as vice president of sales and marketing for Walker Bay Boats. A professional sailor, Carroll has competed in America's Cup and after studying international trade and marketing worked in business development for a naval architecture firm.
"Chris brings a wealth of knowledge to this position. After his successful launch of Deep Blue, which resulted in innovation awards at METS and from NMMA, we're confident his expertise and leadership will help Torqeedo, Inc grow," said Steve Trkla, Torqeedo North American division president and general manager. "We're excited to have him as part of the team."
Image courtesy Torqeedo