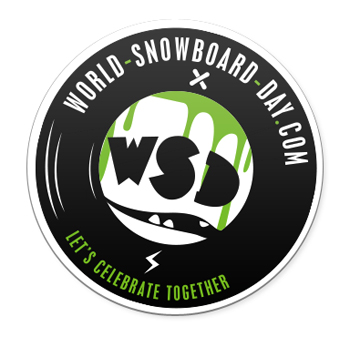 SnowSports Industries America (SIA), the snow sports industry's member-owned trade association, announced today it will again partner with EuroSIMA and the World Snowboard Federation (WSF) to promote the upcoming 2013 World Snowboard Day (WSD) – marking the third year SIA has supported the largest snowboard event in the world created "by riders for riders."
In its eighth year, the 2013 WSD is scheduled for Sunday, December 22 and will offer up free activities for the public to discover snowboarding, share their common passion for snowboarding and enjoy a day on the slopes at resorts around the world.
"We're always looking for opportunities to get the public out on the snow and World Snowboard Day is a great event that is truly global in its reach," commented David Ingemie, SIA's president.
SIA will promote WSD through its various communication channels including newsletters, PR, Facebook, Twitter, Pinterest as well as SIA's consumer website Snowlink.com. SIA will also work to educate retailers and resorts in both U.S. and Canada and encourage their involvement in World Snowboard Day.
"Since we started the World Snowboard Day eight years ago, we have been supported by numerous local and international snowboard organizations including SIA. Thanks to SIA's involvement, we have increased participation in the USA and Canada. We are really proud and delighted to work with such a serious and committed organization," said Remi Forsans, EuroSima Mountain Division president and WSD founder.
In 2012, WSD included 152 events in 35 countries, attracting more than 100,000 participants. In 2013, event organizers will host a variety of activities including contests, beginner snowboard lessons, gear tests, demos, meet-and-greets with professional riders, drinks, concerts, video contests, and much, much more. Federations, resorts, clubs, shops, pro riders, associations and brands from all over the world are working together to create the 2013 program.
Logo courtesy SnowSports Industries America