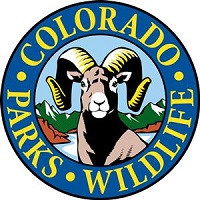 Lory State Park offers a variety of interpretive programs to visitors of all ages.  Our environmental education programs are designed to connect visitors of the park to the natural resources of the area.  A wide array of programs reflects the history, geology, and ecological significance of Lory State Park. All programs are free, but every vehicle entering the park must have either a daily ($7) or an annual ($70) State Parks pass. To sign up for a program, schedule group programs or for more information call (970) 493-1623 or email [email protected].
Sept. 28 to 29: LEAVE NO CHILD INSIDE WEEKEND and NATIONAL PUBLIC LANDS DAY
Lory State Park is participating in this celebration with a weekend line up for you, your friends and family.
September 28:  Lory Geology, 9 a.m., Arthur's Rock parking lot
Lory State Park rocks!  Our park has some of the oldest geology formations in the Rocky Mountains, and others that are fairly young.  Our guest master naturalist Lynn Rubright will lead this guided program for ages 10 and up that is sure to please.
September 28: Nature Exploration Guided Hike, 2 p.m., South Eltuck parking area
This hike is great for everyone!  Learn some animal viewing techniques, look at some plants, enjoy one of the first days of fall and appreciate being outside with friends and family.  Hike will be lead by park naturalist Alicia Goddard.
September 29: Nature Adventure Hike, 10 a.m., South Eltuck parking area
This acivity is a Youth Naturalist Core Program for ages 11 through 14.  Have you ever wanted to get a little closer to nature?  We'll be learning some observation techniques that keep you safe, won't disturb the wildlife, while getting you a great view of the wildlife that is waiting to be discovered in Lory
October 10: Wildlife Wonders, Visitors Center, 6:30 p.m. (reservations required)
Our wildlife specialists have been busy in the field all summer observing and studying our wildlife.  Now, it is your turn to learn about their discoveries.  How many bears are there across the state and in our own backyards?  How do we know?  How healthy is the deer population and what about those cougars?   These questions and many more will be explored by District Wildlife Manager Chad Morgan at Lory State Parks Visitor's Center.  Please call the Visitor's center at  970 493-1623 to reserve your spot, space is limited.  Program is for adults and teens.
October 19: Full Moon Hike, 6 p.m., South Eltuck parking area
This evening is the Hunter's moon, or the Travel Moon and our last night hike of the year!  If we have clear skies we will be hiking three and a half miles on this Saturday night.  No moon equals a shorter night hike.  Come explore the sights and sounds of Lory by the light of the moon.
Lory State Park, located in beautiful Bellvue, Colorado, offers visitors a variety of rugged terrain and the stunning vistas of the northern Colorado Front Range. The park covers almost 2,600 acres and features 26 miles of trails that lead through forest, meadows and rock-outcroppings, offering visitors great terrain for mountain biking, hiking, rock climbing, bouldering, and horseback riding. Additional information on Lory State Park is available at: www.parks.state.co.us/Parks/Lory.
Logo courtesy Colorado parks and Wildlife