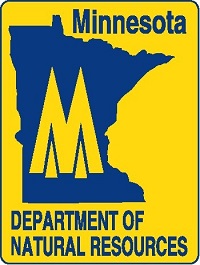 Bicycle summit to take place in Brainerd Sept. 30-Oct. 1
Bicycle enthusiasts from across the state will gather in Brainerd on Monday, Sept. 30, and Tuesday, Oct. 1, to share how they are getting more people on bikes more often in Minnesota, which improves the health of individuals, communities, the environment and the economy, the Minnesota Department of Natural Resources (DNR) said.
"Creating Connections" is the theme of the 2013 PedalMN Bicycle Summit, which will take place at Cragun's Resort. Explore Minnesota Tourism is convening the summit in partnership with the DNR, Bicycle Alliance of Minnesota, Department of Health, Department of Transportation, Parks & Trails Council of Minnesota and the National Park Service. These seven organizations have been working together since 2011 to promote biking in Minnesota through the Pedal Minnesota campaign, which aims to make Minnesota "the most bike friendly place on earth."
"With so many great trails and routes, bicycling has become an important part of Minnesota tourism," said John Edman, director of Explore Minnesota Tourism. "Bike friendly communities not only benefit their residents, they also attract visitors and add to the vitality of our state."
The first day of the summit will include guided rides on the mountain bike trails at Cuyuna Country State Recreation Area, on the paved Cuyuna Lakes State Trail and the Mississippi River Trail. There will also be a van tour showing examples of how bicycling and new mountain bike trails are connecting with local businesses and contributing to economic development.
Alison Dewey, program manager for The League of American Bicyclists will give a keynote address on how to create bike friendly communities at 9 a.m., Tuesday, Oct. 1. The League issues an annual list of Bicycle Friendly State rankings. Minnesota consistently ranks among the top five states in that list and was ranked fourth in 2013.
At 11:45 a.m., a panel of health professionals from Blue Cross Blue Shield of Minnesota, OptumHealth and HealthPartners will speak about their role in promoting bicycling to improve health. Break-out sessions on "Bicycle friendly success stories" and other topics will take place in the morning and afternoon. To see agenda, visit www.exploreminnesota.com.
Minnesota's extensive statewide trail system includes more than 620 miles of paved trails managed by the DNR, along with hundreds of additional paved trails managed by local and regional units of government. Virtual tours of Minnesota state trails can be found at www.mndnr.gov.
Cyclists in Minnesota also have access to many road touring and mountain biking opportunities, including the 25-mile single-track trail system at Cuyuna Country State Recreation Area north of Brainerd. The summit will include information and resources for recreational and utilitarian bicyclists. The second day will highlight how to engage women and diverse audiences around every day bicycling and its numerous benefits.
A survey conducted by the University of Minnesota Tourism Center in 2008 estimated the total trip spending for bicycling in Minnesota to be $337 million.
Additional information about the summit can be found at www.industry.exploreminnesota.com/bike-summit/. The experiential rides scheduled for Sept. 30 are full, but there is still space available for the second day. Walk-in registrations ($60) are welcome on Tuesday, Oct. 1.
Logo courtesy Minnesota Department of Natural Resources