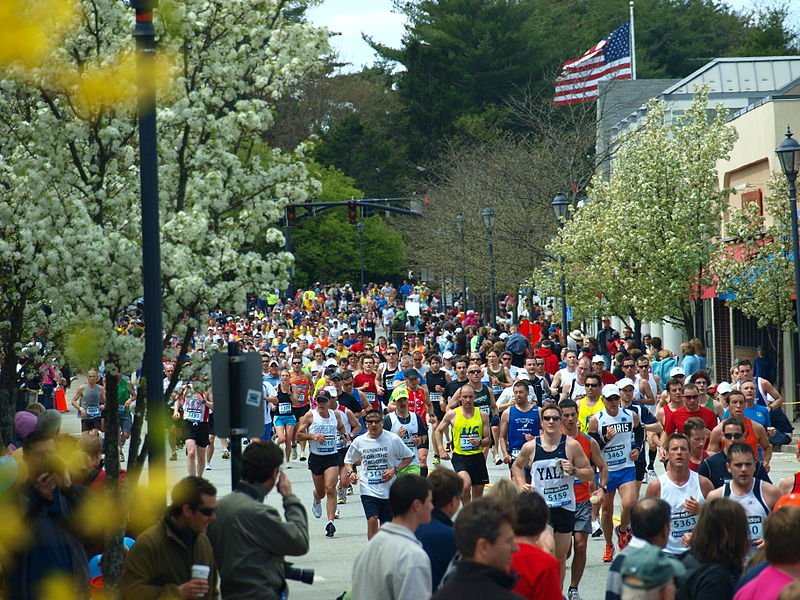 Meredith Fitzmaurice started the half-marathon course at the Run for Heroes Marathon this past Sunday in Amherstburg, Ontario knowing it was not likely she would set any records. She simply planned to do her best, which would provide her training for the full marathon in Detroit, Michigan that will be held next month.
While running, Fitzmaurice, 34, took a wrong turn that set her on course to finish the marathon in its entirety—all 26.2 miles.
"I just run with my watch, so I was watching my time since I planned to do my half in under 1:28," she said in an article published by the Ottawa Citizen. "But I'm looking at the time and wondering where the finish line is."
She said once she figured out her time was off, she sought the assistance of a bike official. The official informed her she had already passed the turn for the half-marathon's end and was now running the full.
"Once I realized what I had done, I figured, well I'll just run […] and use it as a long run and call it a day," she said in the article.
As if that wasn't enough of a surprise, when she came closer to the finish line, Fitzmaurice said she only saw a small number of people ahead of her. In total, there were nine men and no women. She was the first woman and 10th runner to complete the race.
Near the finish line, she said the feeling was "surreal" because people kept giving her high-fives and cheering her on while providing verification that she was, in fact, the first woman to finish.
She soon realized her time may not count as a Boston Marathon qualifier because of her wrong turn and lack of registering for the full marathon.
"The official said he was going to ask the race director," she said in the article. "So as I'm running I'm wondering if my race is going to count, I'm thinking about my friend who is at the finish line probably wondering where I am since I have the keys to the car. And my neighbor, who was going to be waiting for me at the finish line. I knew they were going to be worried about me."
The official informed her that Race Director Chris Uszynski, would honor her race as a completion in the full distance.
(Read ActionHub's full history about the Run for Heroes Marathon along with a direct interview from Uszynski).
"I had only ever run 20 miles, but I think at that point the adrenalin just pulled me through," she said in the article. "I just kept thinking, 'You can do this, just get it done.' The last couple miles were really tough."
Her time was 3:11:28.
Regarding her mistake in missing the turn, she said she had her headphones on and simply tuned out.
"I just missed it," she said. "I didn't do it on purpose. When I crossed the finish line I saw my friend and I started to cry and then I hugged the guy on the bike. Without him I wouldn't have been able to do it. This was my first one and even though my family was disappointed they weren't there to see it, maybe this was meant to be.
"If I knew I was going to be running the full marathon, I probably wouldn't have ran so fast. So maybe it was a good thing."