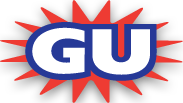 GU Energy Labs, creators of the original energy gel, is pleased to announce that Laura O'Meara has joined the GU Energy team as new National Sales Manager for IBD.
Having most recently served as Powerbar's NorCal Nutrition Tech Rep, O'Meara maintains a wealth of bike industry knowledge with a keen sense of sales, marketing and event management experience.  Her athletic kudos are deserving in their own right; O'Meara is a four-time IronMan finisher, and recently claimed the top amateur podium at the 2013 Leadville 100 MTB.
"Laura has an excellent knowledge of sports nutrition and the athletes we serve, not to mention a firm grasp of the process of training our retail base," commented GU's VP of Sales, Christian Johnson.  "She'll help us take big strides in getting to the next level at IBD."
As National Sales Manager, O'Meara will be responsible for US Sales in the IBD market while continuing to develop new business opportunities within each market. She will manage 12 agencies with over 35 sales representatives throughout the US.
"I'm thrilled to join a motivated, enthusiastic team and be a part of a company who is innovative and always putting the athlete first," said O'Meara.  "As an athlete, I value that approach toward endurance sport nutrition."
Logo courtesy GU Energy Labs