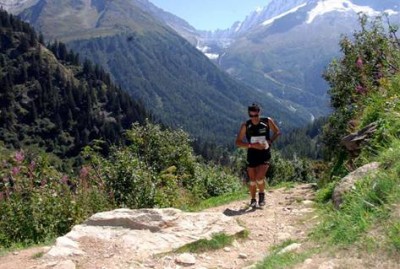 Earlier this month, ultra-marathon running took steps toward advancing the popularity and prestige of the sport. At one of the most well-known ultra-running events, the Ultra-Trail du Mont-Blanc, held on Sept. 1, the International Trail Running Association announced the establishment of the Ultra-Trail World Series Tour. Set to launch in 2014, the series seeks to attract elite ultra-runners to compete in 10 different races across the world in the hopes of being crowned the ultra-running world champion.
The races will be open to the general public in order to encourage athletes of all ages and experience levels to participate. In this way, anyone willing to brave the 100 kilometer or longer races can seize the opportunity to travel the world and experience the comradary of the ultra-running culture. In remarks released by the Trail Running Association, the UTWT will "[…] be an opportunity to discover cultural and sporting differences […] enhance sporting culture, and create new friendships." 

Basically, each race in the series holds a specific weight, with five proclaimed as "majors." At the end of each running event, finishers in both the men's and women's categories will be awarded points based on his or her results. The runner with the most points at the end of the year-long tour will live in infamy as the Ultra Run Trail Champion.
Of those confirmed, the UTWT's trails and locations appear to be as varied as the potential participants. For example, the Tarawera Ultra-Marathon, held in New Zealand at sea level, drastically contrasts the Ultra-Trail du Mont-Blanc, which requires runners to climb up to 30,900 feet. With locations spanning from Hong Kong to California, however, some runners are concerned about the cost and time of travel. After all, visiting every continent and competing on various terrains not only puts a strain on your body, but also your wallet.
To ease these concerns, the UTWT will offer elite runners with insurance, travel assistance, and discounts on running equipment. Also, those who complete at least one of the races can receive assistance in obtaining a passport or travel visa for the other competitions.
The races are scheduled to begin as early as this up-coming January. The following locations have been confirmed for the inaugural Ultra-Trail World Tour:
Jan. 18: Vibram Hong Kong 100 (Hong Kong)
March 1: The North Face Transgrancanaria (Spain)
March 15: Vibram Tarawera 100km Ultramarathon (New Zealand)
April 4-14: Marathon des Sables (Morocco)
April 25-26: Ultra-Trail Mt. Fuji (Japan)
June 27-29: The North Face Lavaredo Ultra Trail (Italy)
June 29: The Western States 100 Mile Endurance Run (California)
August 29: The North Face Ultra-Trail du Mont-Blanc (France, Italy, Switzerland)
Image from Pierre Thomas on the Wikimedia Commons