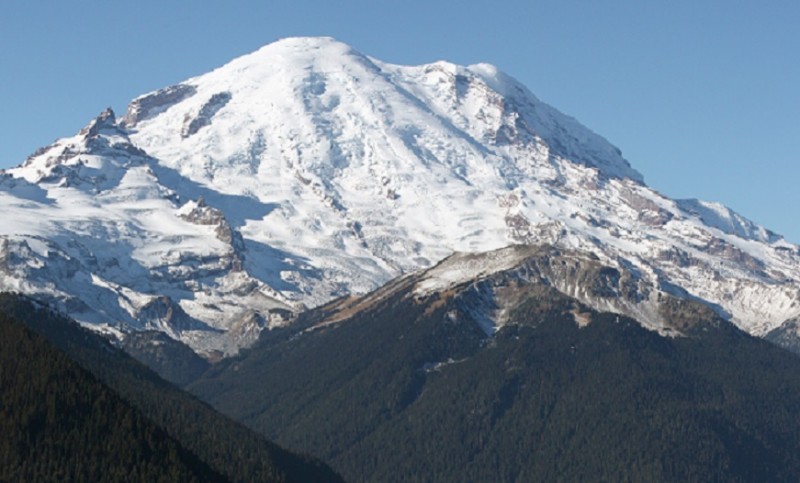 A team of people are taking their passions to 14,000 feet on Mount Rainier next summer to help raise money for not one, but eight charities.
Mike Roderick founded the non-profit organization, Embrace the First Step, which focuses on using athletic events to raise funds for a number of charities.
The charities that will benefit from this newly-formed group are A Kid Again, Ronald McDonald House Charities, the Arthritis Foundation, LifeCare Alliance, Nationwide Children's Hospital, Stefanie Spielman Fund for Brest Cancer Research, Flying Horse Farms, and the Wounded Warrior Project. Roderick said the goal is to raise $10,000 for each charity, bringing the total to $80,000.
Roderick, who is from Dublin, Ohio, has gathered a team of eight individuals who want to assist the organization and its goal. The team has planned to climb Washington's Mount Rainier in July of next year.
"People are risking their lives to raise money for charity," Roderick said in an article published by the Dublin Villager. "This is about people coming together for a great common cause."
This will not be Roderick's first attempt climbing Mount Rainier, and he was anxious to go back, but this time to support the organization he founded.
"Each event or challenge will have a fundraising goal. As donations are received, our 'goal tracker' at the top of our site will show you, our charities, and our participants how much money has been raised for each event in real time," Roderick said on the organization's website. "All donations will be distributed in equal shares to our partner charities affiliated with the respective event."
Part of the fundraising includes the selling of T-shirts that read "Take it to the Top," and include a photo of the mountain.
In addition to Roderick, the team includes Dublin police officer Devin Howard, Steve Doherty of New Albany, Blair Bauman of Louisville, Ohio, Jeannie Mok of Westerville, and Columbus residents Chris Goodrich, Jason Apt and Rylan Coddington.
Howard said his training for the expedition will include long-distance running, stair work, and backpacking throughout this winter. He said he is training harder for this than he's trained for anything else in his life.
For more information about Embrace the First Step, check out the website and make sure to stay tuned to the Facebook page next summer for live postings of the Mount Rainier climb.
Image from Walter Siegmund on the Wikimedia Commons