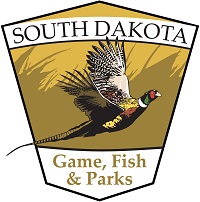 The 14th Annual FestiFall will run from 1 – 5 p.m. on Saturday, Oct. 5 at Newton Hills State Park where visitors can participate in activities like pumpkin catapulting, carving and seed guessing.
The event will feature family activities including arts and crafts, kids' games and bluegrass music. Kids of all ages can participate in "make and take" craft activities such as old fashion rope, wooden necklaces, tin punching, trick-or-treat bags and more.
The arts and craft show will host over 30 craft vendors displaying unique crafts, home decor and other gift ideas. Food vendors will be on site throughout the afternoon.
The pumpkin will take center stage as it has in years past with pumpkin carving demonstrations, decorated pumpkin contests and pumpkin catapulting. Visitors are encouraged to bring their own decorated or carved pumpkins for judging.
Following the afternoon FestiFall celebration, the Candlelight Walk will lead visitors along 2.2 miles of candle-lit trail through the deep woods of Newton Hills. The trail will be solely lit by candles and carved pumpkins. Walkers will encounter many surprises along the trail, including musicians, colorful characters from the past, a magician and telescopes to view the evening sky. Walkers may begin the self-led adventure anytime between 7:15 and 8:30 p.m.
Throughout the weekend, campers are encouraged to decorate their campsites with a fall theme. Hay wagon rides will be available Saturday afternoon to take visitors through the campground to view and judge the decorated campsites. Winners of the campsite decorating, pumpkin seed guessing and pumpkin decorating contest will be announced at 4 p.m.
There is no cost to participate in any of the events; however a park entrance license is required.  For additional information, visit www.gfp.sd.gov, call 605-987-2263 or email [email protected].
Logo courtesy South Dakota Game, Fish and Parks