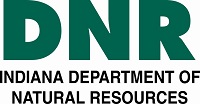 Support your local Indiana state park or reservoir by joining its friends group on National Public Lands Day, Sept. 28.
Friends groups support DNR properties by helping with events, working on trails, and fundraising for projects, equipment, supplies and materials.
Many friends groups will hold events or membership drives on Sept. 28 to celebrate National Public Lands Day, the largest, single-day volunteer effort for public lands in the country.
"National Public Lands Day is a great day to get out and see what many of these groups are doing," said Jody Heaston, volunteer coordinator for Indiana State Parks & Reservoirs. "The groups are always looking for new members."
Links to each State Park & Reservoir friends group are at stateparks.IN.gov/2442.htm.
Property-specific information on volunteer opportunities and fall programs and special events is at InterpretiveServices.IN.gov.
For more information on National Public Lands Day or to find a National Public Lands Day event near you, visit PublicLandsDay.org.
Those interested in starting a friends group at a state park or reservoir should contact the property office.
Logo courtesy Indiana Department of Natural Resources