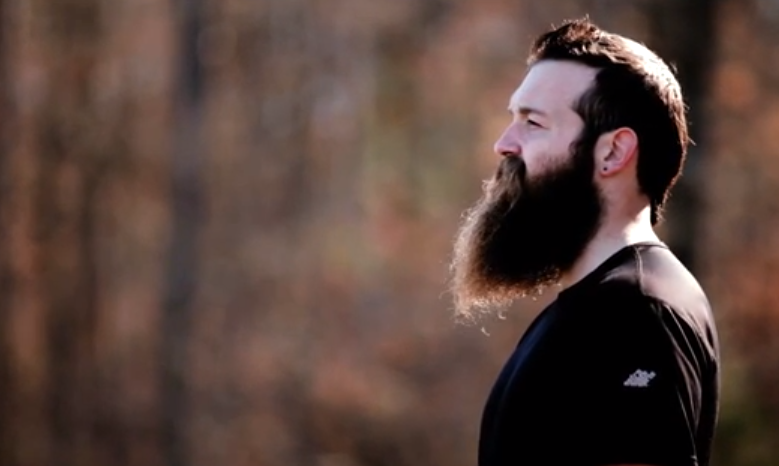 In March, Josh Seehorn began the adventure of a lifetime when he embarked on the American Discovery Trail (ADT), which spans 6,800 miles from California to Delaware. He has been carrying out a combination of hiking and running along the way in his attempt to raise awareness for the organization Envirothon, the field of natural resources, and outdoor education.
Unlike most other well-known extended trails, the ADT is a merger of trails in cities, small towns, forests, mountains, and deserts. Reaching from California's Point Reyes National Seashore to Delaware's Cape Henlopen State Park, it is described as a path that fully embodies the American culture, in addition the nation's culture, heritage, and spirit.
Envirothon, the organization Seehorn was inspired to help spread awareness about, hosts the largest environmental education competitions for high school students in North America. Attracting more than 500,000 students, this year-long program is a combination of in-class education and hands-on experiences in the field. It was formed through a partnership between conservation district associations and cooperating state, provincial, and federal natural resource agencies.
"During the final competition, teams compete in a series of field-oriented tests under the supervision of foresters, soil scientists and wildlife specialists and also prepare and deliver oral presentations to panels of judges who evaluate each team on their problem-solving capabilities, oral presentation skills and recommendations to help solve the specific environmental challenge presented during the competition," the website stated.
On his journey, Seehorn is asking for donations that will go toward funding next year's North American Envirothon competition that will be held in July in Athens, Georgia. While the specific use of the money has not yet been determined, it will be the result of a joint decision between Executive Director Clay Burns, the Board of Directors, and the Co-Chairs of the event, Seehorn and Terry Seehorn.
This is not the first time the hiker has taken on a big challenge. In 2011, he thru-hiked the entire Appalachian Trail southbound, which runs from Maine to Georgia.
"It was incredible. I climbed over mountains, forded streams, sunk down into bogs, walked through snow, and hiked through 14 states," Seehorn said in one of his videos. "It changed my views on how I value my time. We've been given a window of time to live on this earth, to appreciate this creation, and to interact with the people around us."
Although the purpose of his expedition is positive, it isn't without its challenges. In May, while hiking in Nevada, Seehorn began to run out of water. By the time he reached a town and was able to access more, he had extreme pain in his throat. It was at this time that he decided to get checked out by an EMT before he continued on his journey.
Despite several difficult circumstances along the way, Seehorn said the people he has met along the way more than make up for them.
"One thing I've really enjoyed is meeting people from Nebraska that all they focus on are the positive things," he said during his early September arrival to the state, according to a video posted by 1011 CN. "I've really enjoyed getting that kind of perspective from the people that are more local."
To stay updated on Seehorn's journey, check out his website where he blogs about his adventure or follow him on Twitter via @theoutdoorjosh.
Image is a screenshot from video by Josh Seehorn on YouTube