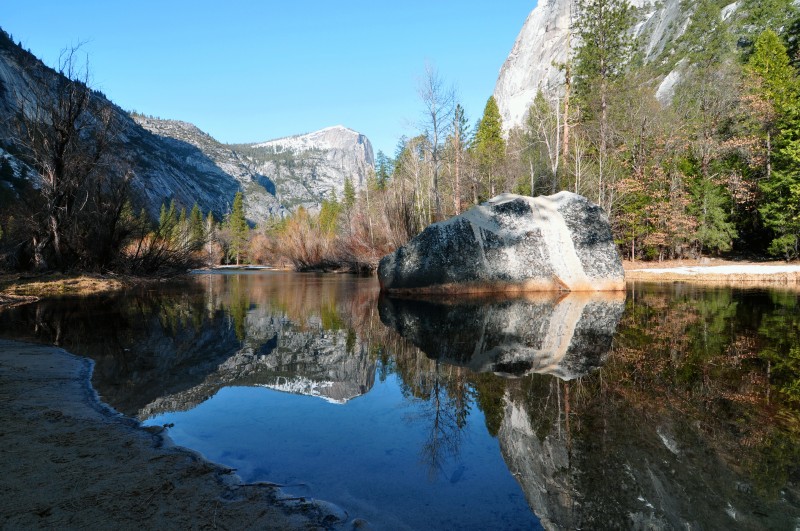 The Yosemite Facelift is an annual event that is focused on cleaning up the world-famous national park to help preserve its allure. Ken Yager said he first got involved with the project back in 2003 when he was working as a climbing guide.
"I would introduce people to the beauty of Yosemite and its rock climbing. To get to the rocks, we had to tiptoe through toilet paper, and I would be so angry," he said. "I decided to turn it around and do something positive rather than just seethe and do nothing."
The tenth annual event will be held from September 24 through 29 and is hosted by Yosemite National Park and the Yosemite Climbing Association.
"The goal of the Yosemite Facelift is to clean up trash and debris from around the park after the busy summer season," a news release stated. "Volunteers are needed to help pick up litter at various locations in the park, including roadways, in the river corridor, on trails, near climbing routes, and in parking, camping, and lodging areas."
There were more than 1,200 people who volunteered their time last year for the project, which collected more than 20,000 pounds of trash and debris. Of that amount, more than 95 percent of the trash and debris was recycled. The total amount of hours spent cleaning up the vast park was clocked at 9,390.
This year, Yager said they are expecting 2,000 to 3,000 volunteers. Those interested in volunteering can sign up either at the booth that will be in front of the Yosemite Valley Visitor Center from 8 a.m. to 4 p.m. September 25 through 29, or at the Tuolumne Meadows Wilderness Center check-in station September 27 through 29. The second location will be open from 8 a.m. to 3 p.m. There will also be a registration booth set up from 9 a.m. to noon on September 28 in Wawona at the Mariposa Lower Grove parking lot.
Crew leaders will be at the booths to organize work groups and hand out trash bags, gloves, and litter sticks. The trash collected needs to be taken to booths each day by 4 p.m. so it can be weighed and sorted. For those who are unable to attend but still want to get involved, you can make a tax-deductible donation that will assist in paying for costs involved in the clean up effort. Donations can be sent to the Yosemite Climbing Association at P.O. Box 89, Yosemite, California 95389.
Included in the Facelift is the celebration of National Public Lands Day, which will be recognized on Saturday, September 28. All entrance fees to the park will be waived this day, not including camping fees.
"It is a great opportunity to do something for the the place we love, have fun, and make new friends while doing it," Yager said. "There are people that met during the first one that have become good friends and show up every year."
For more information, contact Yager at [email protected] or visit the Yosemite Climbing Association Facebook page.
Image from chensiyuan on the Wikimedia Commons